Packing tips & tricks
May 27, 2022
Have you booked yet? You did, great! Let's start the countdown to enjoy an incredible vacation on the beach, with sunny weather and soft sand between your toes.At El Cid Resorts we want to make your trip a unique experience from top to bottom. That's why we created this blog, to give you tips and tricks on how to pack like an experienced traveler.
Have you booked yet? You did, great! Let's start the countdown to enjoy an incredible vacation on the beach, with sunny weather and soft sand between your toes. Packing might not be the most enjoyable part of planning a trip, matter of fact it can be a bit stressful, not knowing what to pack and how to make everything fit. Also, not forgetting anything and leaving some room for souvenirs from your trip, it can be overwhelming, even more so if you're not just packing for yourself, but also, for your kids or someone else.
On one hand, if you don't pack enough you might not be prepared, but if you over-pack you might get charged for excess baggage. It's really important that you don't forget your essential documents, because that can make you miss your flight for your much-needed vacation.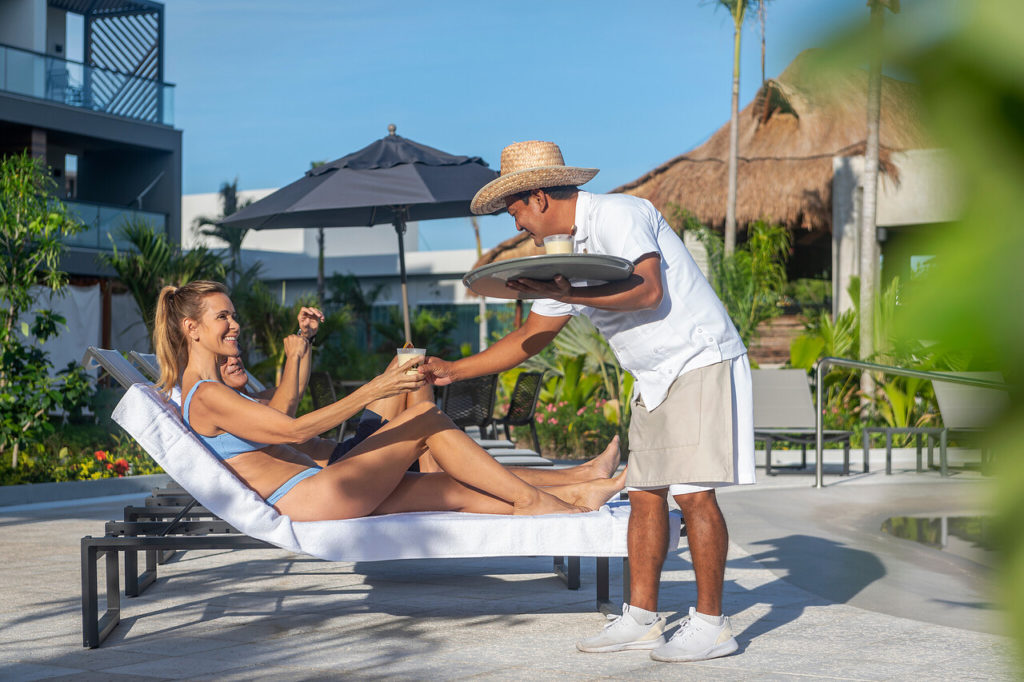 At El Cid Resorts we want to make your trip a unique experience from top to bottom. That's why we created this blog, to give you tips and tricks on how to pack like an experienced traveler. We also created a printable packing list, that will make it easier to remember everything you need for your trip.
Click here to download your printable packing list.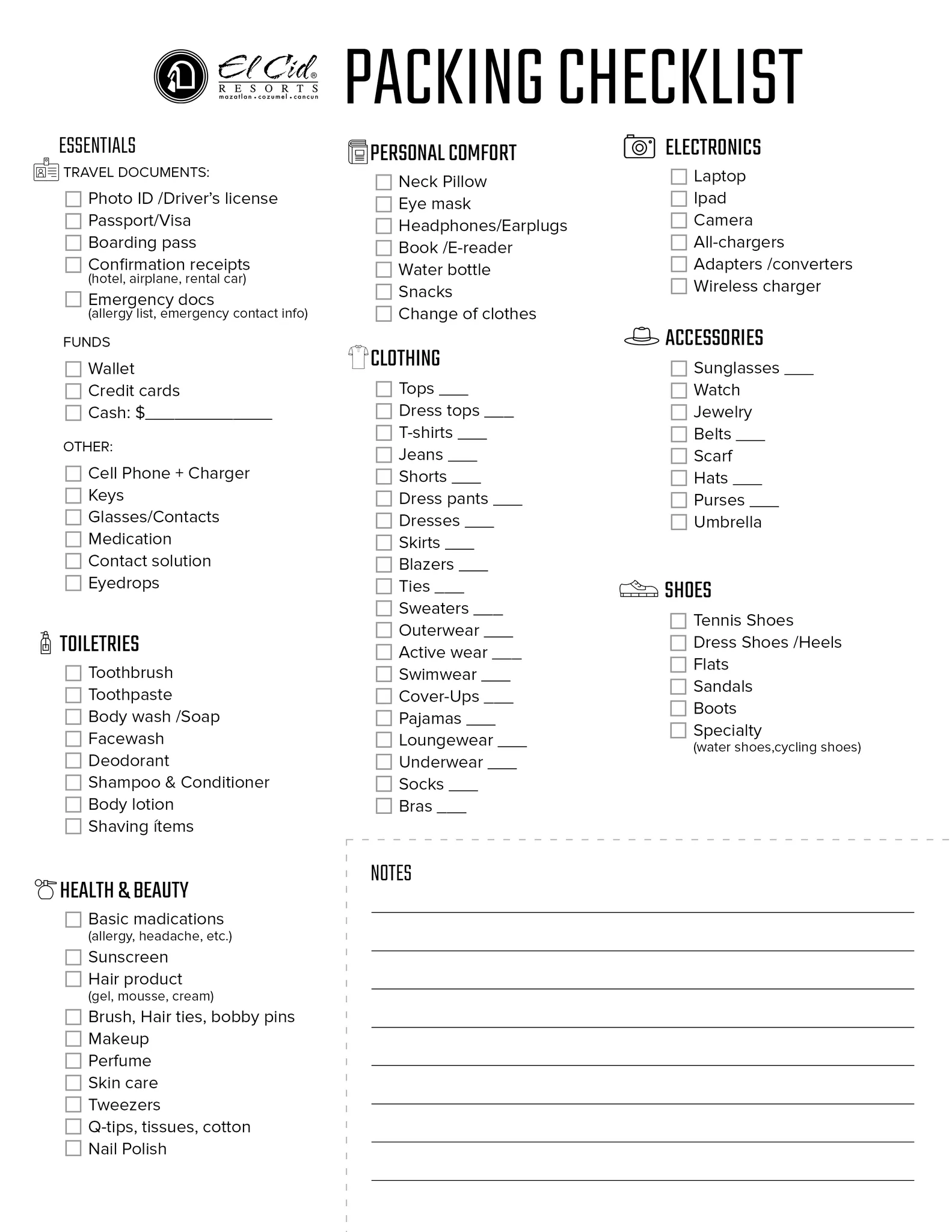 Apps for packing
If you're more into technology and not that much into pen and paper, we recomend you the following apps:
PackPoint
You start by entering information about your trip and yourself, such as gender, activities, destination, dates, reason for travel (business or plasure). Then, PackPoint generates a standard packing list based on the information you introduced. Once the packing list is generated you can start selecting the items you're planning to take on your trip.
The free version has some limitations, but you can upgrade to Premium where you can create your own templates, remove advertisement and sync with other apps, such as Triplt.
Easy Pack- Travel Packing list
This app allows you to use different templates generated according to the destination or activities that you're planning to do. It allows you to customize your own packing list as well.
An advantage of using Easy Pack, is that it not only offers you packing lists for travel, but also offers packing lists for other activities, like going to the gym, the beach, or a picnic.
Packtor
Packtor generates a packing list according to the number of people you enter, the days you will be traveling, type of accommodation (hotel, camping, or staying at a friend's house), type of transportation, and destination. Based on all the information that you provided, it generates a packing list and even creates a to-do list before you go on a trip, such as watering the plants, taking out the garbage, etc. This app gives you the freedom to customize your packing list according to your needs, for free.
These three apps are great options, whichever you choose it'll make packing easier and it'll help you to not forgetting anything.
Tips & tricks to pack like an experience traveler
1.-Before taking your suitcase out of the closet, ask yourself the following questions: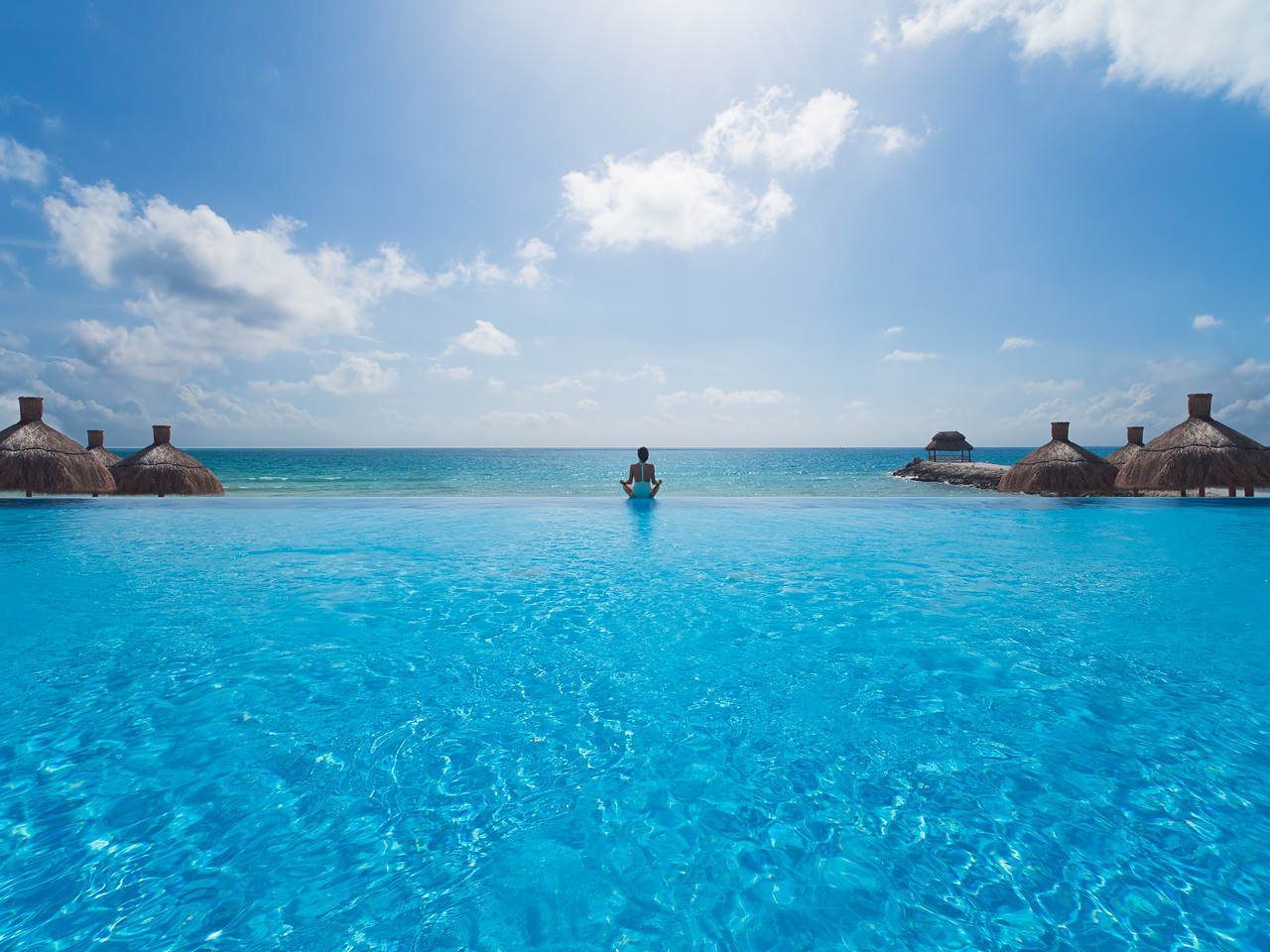 How many days am I traveling?
This will help you define how many outfits you'll be needing.
How's the weather at the destination?
You can call the hotel to ask how's the weather on the dates you're traveling. This will also help you choose the style of clothes you'll use. Imagine packing cold-weather clothes and it's actually hot – yikes!
What activities will I do?
Having a trip itinerary of the activities you'll do during your stay will help you to define for how long you'll use an outfit, or how many times you'll need to change your clothes.
Breakfast in the morning, a boat trip to observe a beautiful sunset with friends in the afternoon, and at night birthday dinner. How many times did you change your clothes?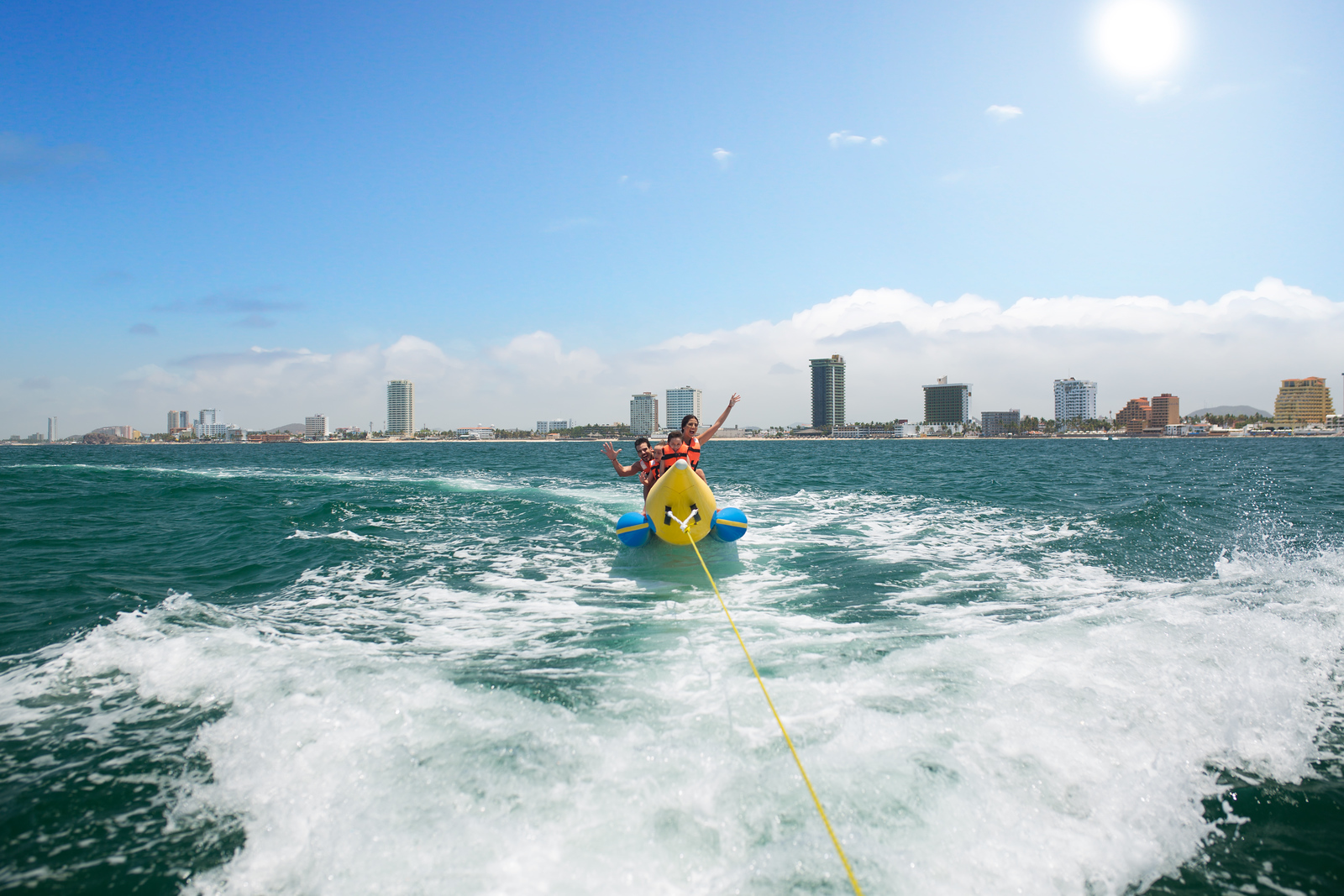 2.-Book activities and tours in advance
Booking activities and tours in advance helps you to define everything you need to take for your trip, on top of that, gives you the opportunity to make an itinerary and set a budget, this way you'll be making packing an easy task and get you to fully enjoy your vacation.
Dinners in restaurants
Activities and tours to explore the destination
Take some time out from activities and tours to enjoy all of the hotel's amenities
Treat yourself to a Spa day (we recommend you El Cocay Spa in the Riviera Maya)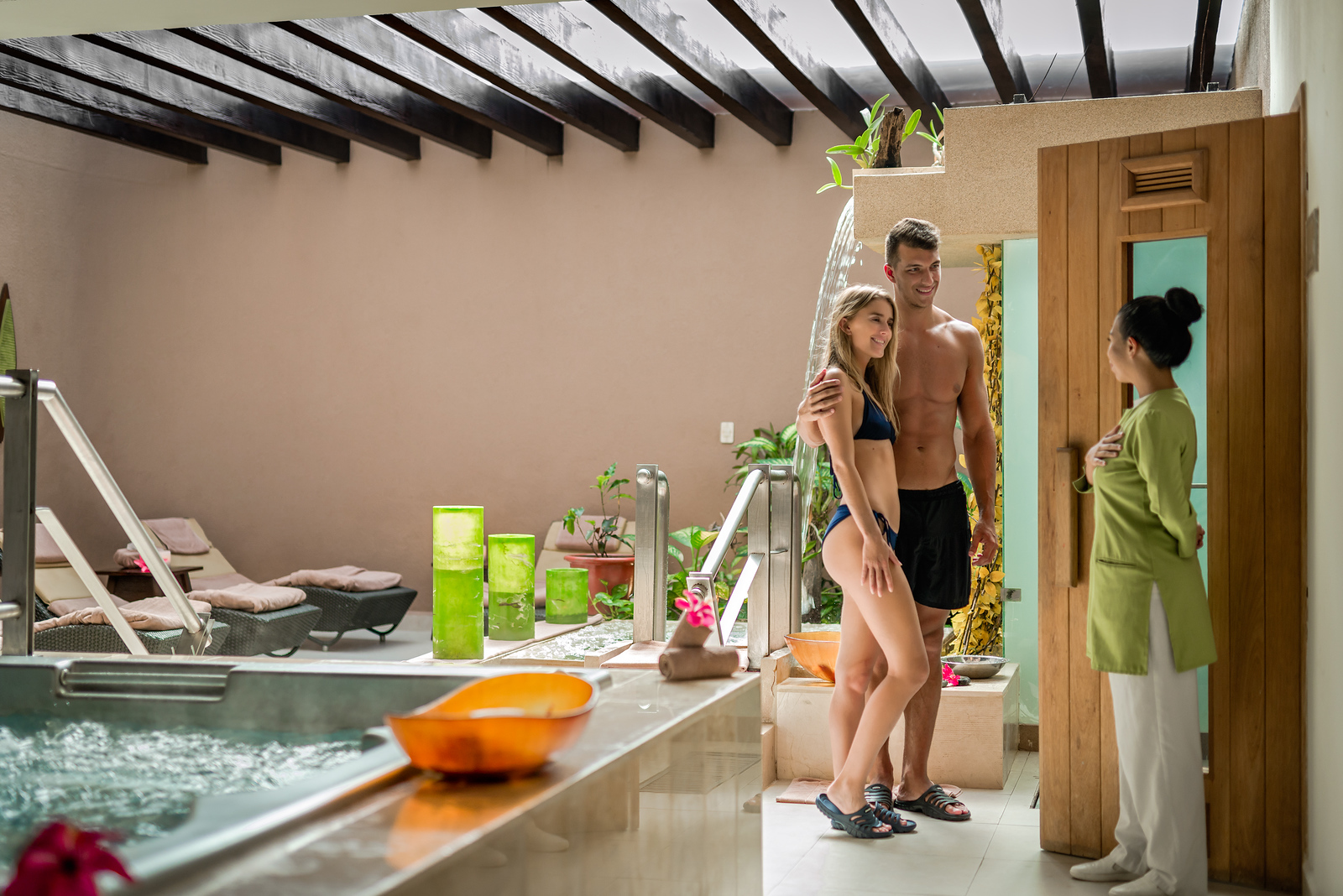 3.-Make an early packing list
Remove items that you can easily find in the destination. The hotel where you are staying will provide shampoo, conditioner, body wash, hairdryer, and towels, among others.
You can use the packing list we made for you to pack as a well-experienced traveler, you can create your own packing list, or you can use one of the apps we recommend at the beginning of this blog. Don't forget to review it at least three times – before packing, while you're packing, and after packing. Good luck, and enjoy your vacation!
4.-Investigate airline's baggage policies
Each airline has its own baggages' rules, dimensions, weight, what you can and cannot travel with, among others policies. In order to avoid incoveniences and delays, make sure to know which these rules are.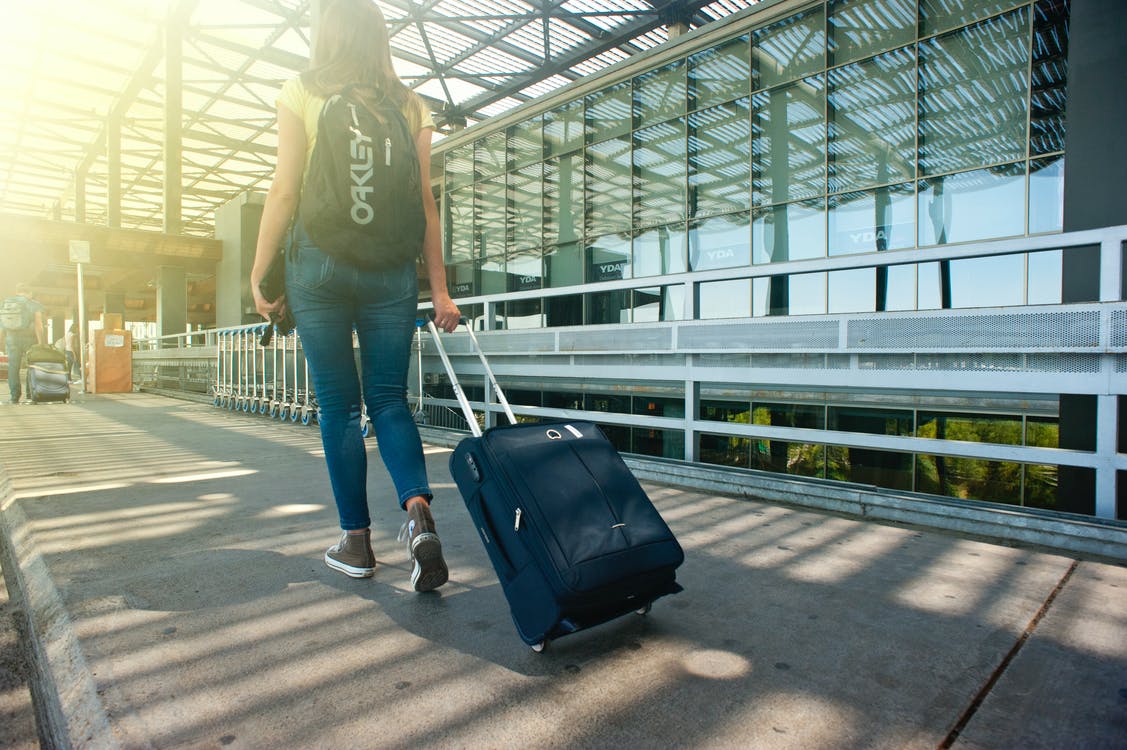 5.-Choose the right suitcase
you're packing, according to these numbers you can define and choose the right suitcase.
There are an infinity of suicases, in different sizes, materials, characteristics and colors. That's why you have to consider the following:
You should consider the number of days you are traveling, or if you are sharing your suitcase with someone else. As well, you should take into consideration the dimensions and weight allowed in the airline you're traveling with. Will you check in your baggage or will you take it as carry-on? All this are very important questions you need to ask yourself before choosing a suitcase.
There are many features to consider when choosing a suitcase, therefore you should consider:
Am I traveling with items that might break during the trip? It´s very common to receive your baggage a bit damage when landing, that's the reason you should choose wisely your lugagge's material. Are you traveling with your camera or laptop? Those things are expensive and might break, in that case we recomend you to choose a hard shell. But we suggest to take your laptop or camera with you, on your carry-on bag or backpack.
Identify your needs. Do you need to take as many clothes as you can in one suitcase? then go for a soft shell, it might gives you a little more flexibility to pack-in more chlotes. Make sure of buying a resistant and water-proof material one.
Whichever you choose, look for quality, hard shell can break and soft shell might tear.
When we talk about mobility, you have three options: no wheels, two or four wheels. It all depends of the kind of trip your making and the amount of clothes you're taking.
6.-Let's start packing!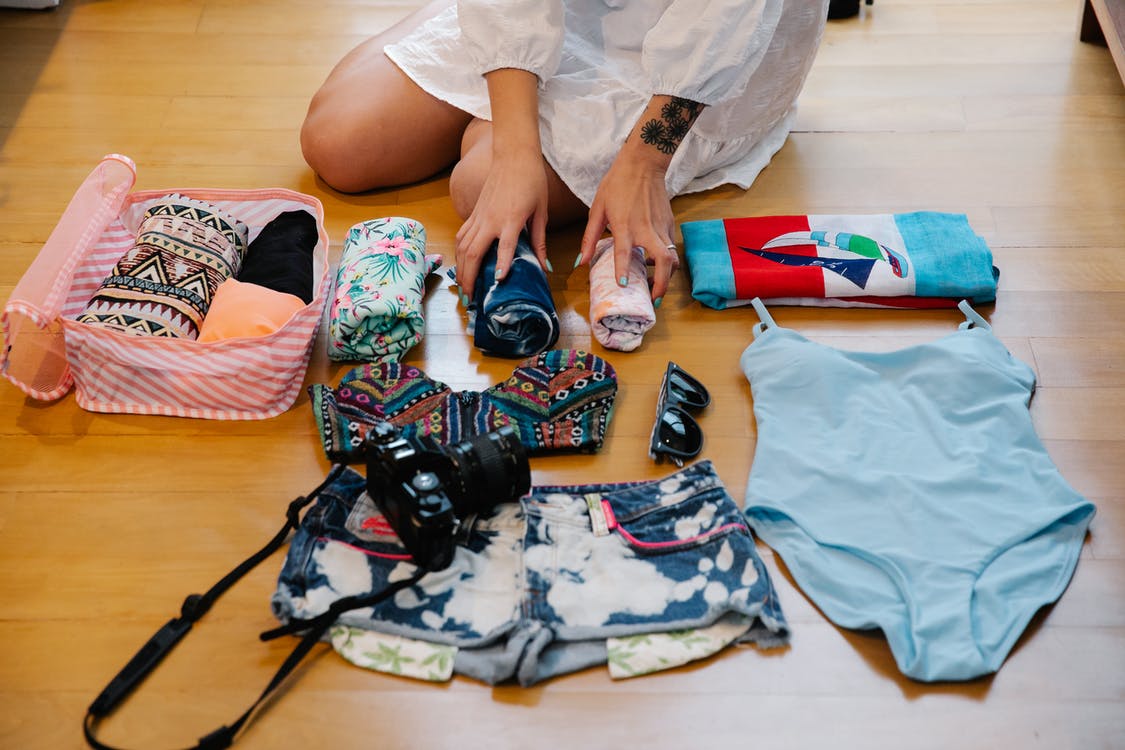 Before you start packing, lay everything out so you can clearly see how much you're bringing and spot if you´re missing anything easier. It'll help you to rethink if you make the right choices when choosing your outfits.
Pack-in heavier stuff first, like shoes and pants, it will help you not crushing anything and your clothes will wrinkle less.
Put your shoes inside a plastic bag, it'll prevent clothing from getting dirty. It also helps if your shoes have a funny smell.
Use every available room to maximaize space, tuck in socks or belts inside your shoes, if possible.
Pack-in according to your itinerary, put on top the first thing you'll use. This will prevent you from taking out everything everytime you need to change your clothes, it'll also make your clothes wrinkle less.
There are many ways to fold your clothes like rolling your clothes or using packing cubes.
Keep liquids in easy reach, and buy a toiletry kit for traveling, this way when you're done packing you won't have to be taking out your toothbrush every time before your trip.
Pack a spare change of clothes in your carry-on, in case you have an accident or the airline lose your baggage.
Bring plastic bags for your dirty clothes on your way back home.
Keep important medication in your purse.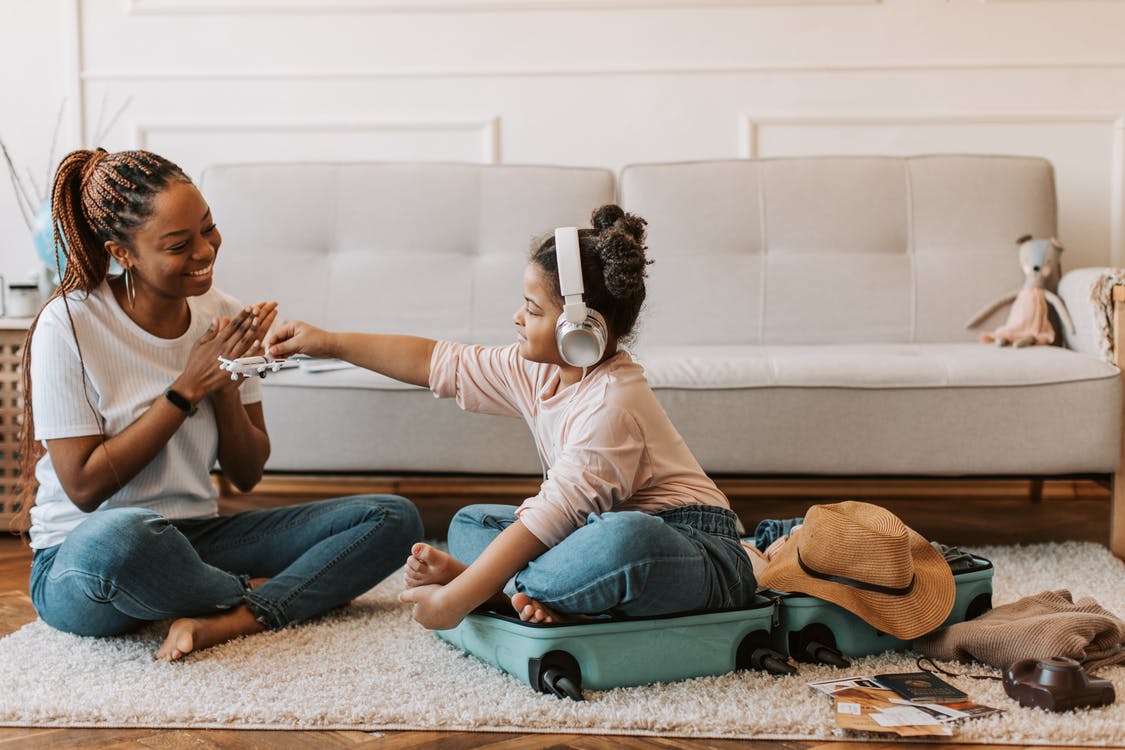 7.-Keep important or expensive items on you
We recomend you not to travel with irreplaceble items, but if you have to, keep them with you at all times. Don't pack them in your luggage, in case the airline miss it.
8.-Do a final check
Regardless your using our printabale packing list, an app or the one you made, use it again to do a final check and verify you're not missing anything.
9.-Weigh your suitcase
If you don't want to get charged for excess baggage, don't forget to weigh your suitcase once you're done packing.
10.-Have a nice trip!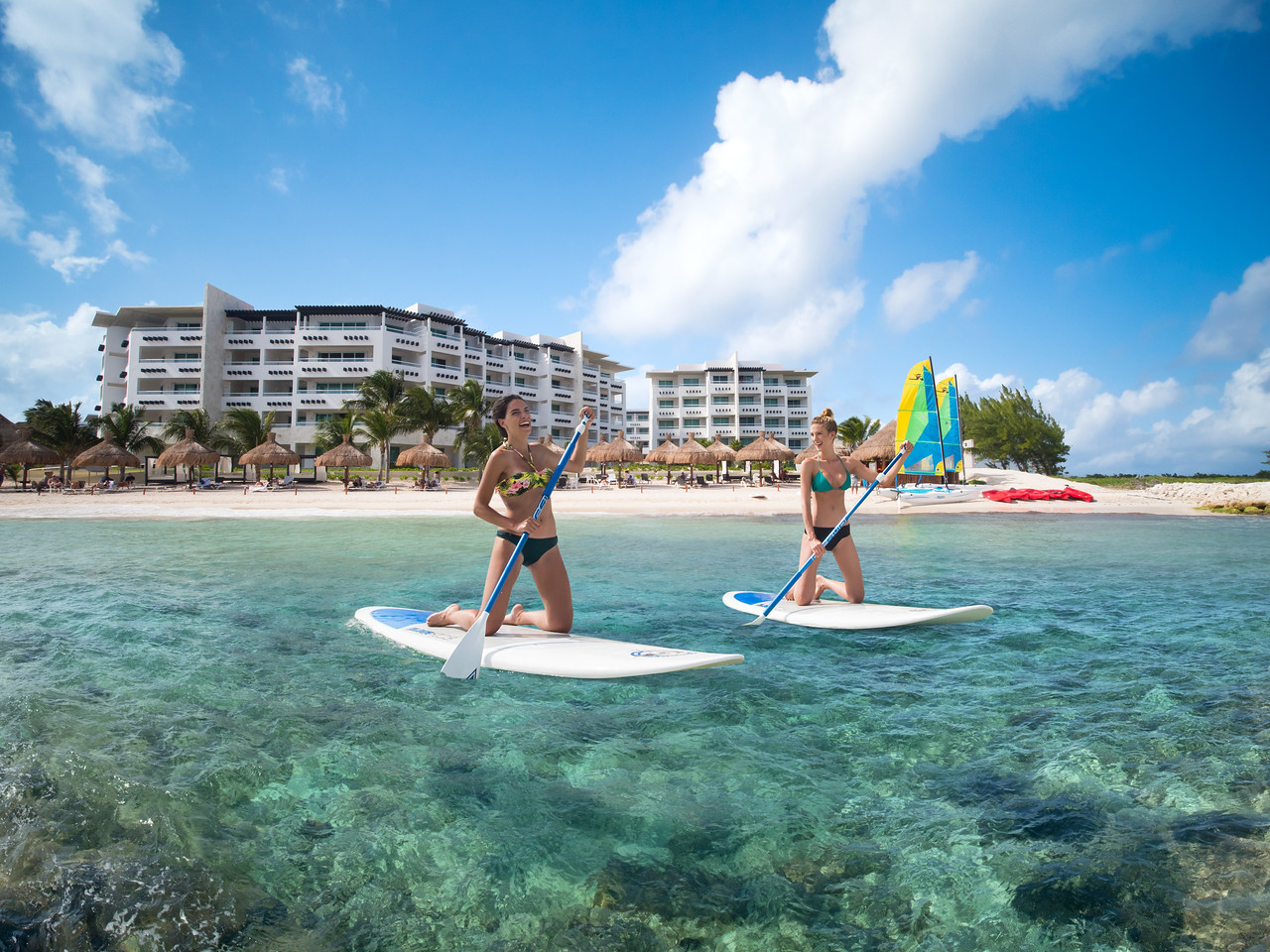 We hope you find these tips usefull and help you made packing an easy task.
Remember that at El Cid Resorts we want you to have the best experience from the beginning to end. Discover our three beach destinatios in México- Mazatlán, Cancún-Riviera Maya and Cozumel. You can also use our beach packing list, which is a must have when you visit our beachfront resorts.
Can't wait for you to use these tips when you visit us!
---
Other Articles you may like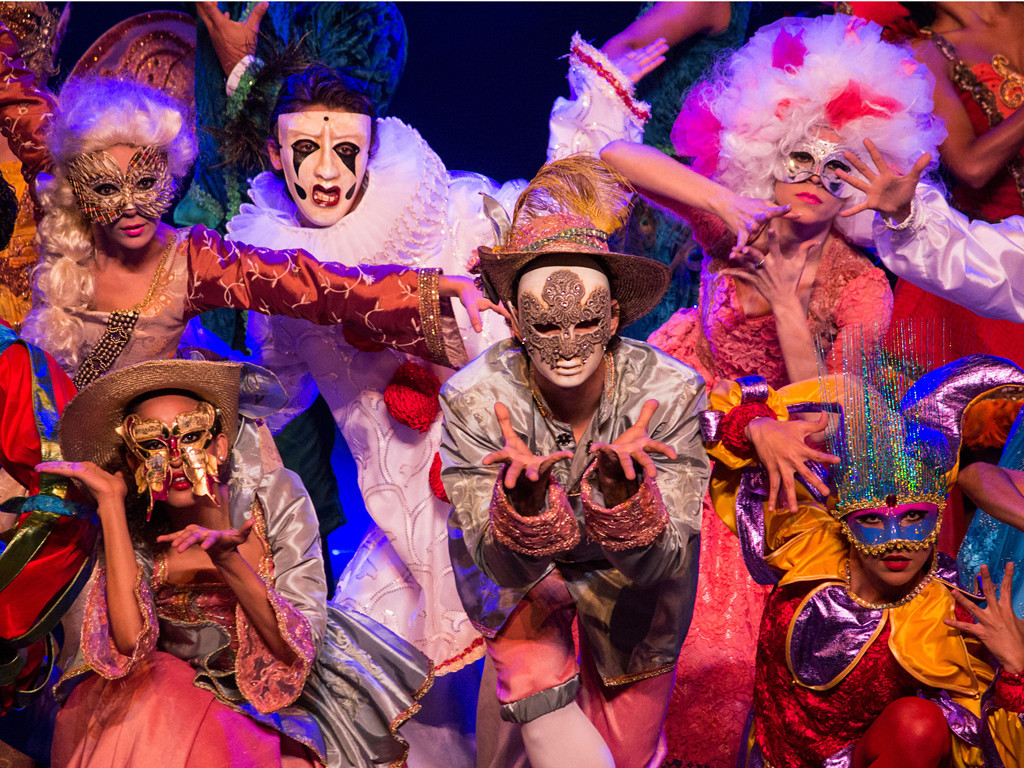 Why Mazatlán's Carnival is One Of the Best in the World
Carnival is around the corner for the beautiful city of Mazatlán, México. From February 27th to March 5th, local, residents and visitors will enjoy magical events during the seven day-festivity.
Read more