Success is in the swing: Insider tips from the Pro
Jul 30, 2023
Our Golf Professional has put together valuable tips to help you prepare for this exciting competition, so make sure you put them in practice and aim for success in this extraordinary tournament.
It's time for golf lovers to start getting ready for Mazatlán's most expected golf event, the 49th El Cid Annual Golf Tournament. This prestigious tournament brings together golfers from all over the world to compete on the championship courses of El Cid Golf & Country Club. Are you ready to face the challenge, have a chance to be the champion of this event and win amazing prizes?
A Legacy of Excellence
Since its first edition in 1973, this iconic competition has been a stament of El Cid Golf & Country Club's love for the sport and its commitment to providing an exceptional golf experience, which has made it an internationally recognized event for its challenging yet rewarding courses. Each year more than 300 golfers from around the world travel to Mazatlán to participate in this challenging competition. This year the tournament will be held from November 6-12.
Winners Prize and $100,000.00 MXN Raffle Details
This 49th edition of the tournament is packed with great surprises, including prizes adding up to more than $3,000,000.00 MXN, such as amazing trips, cars and cash prizes. All golfers who register before October 8th automatically have the opportunity to participate in a special draw with a $100,000.00 MXN cash prize! How would you spend the prize money? From a complete upgrade to your golf equipment, to a paradisiacal vacation at one of our El Cid Resorts properties.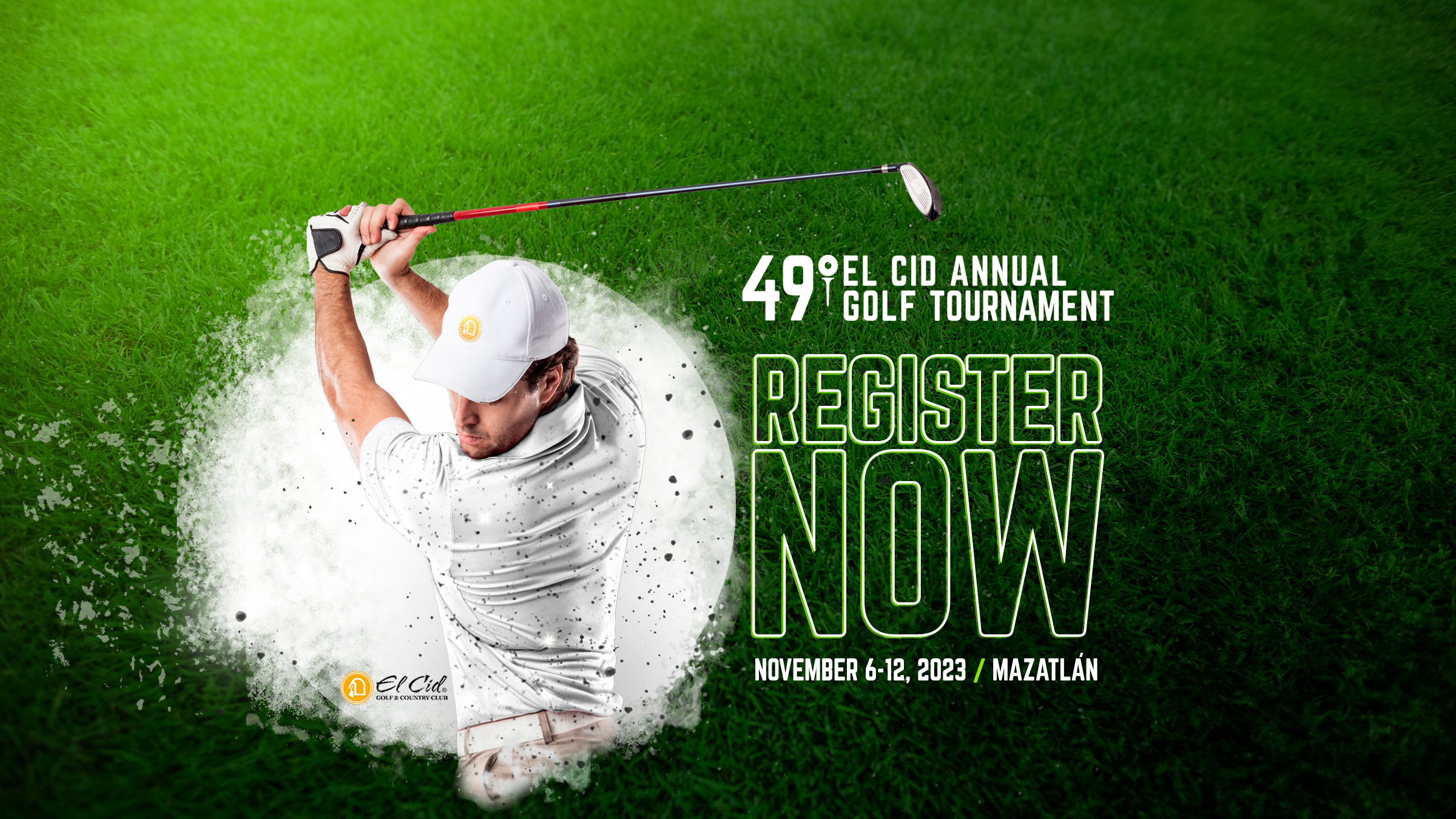 Pro Golf Tips
Get to know the rules and regulations:
Before you sign up and participate in the tournament, you first need to know the rules and guidelines. Visit the official tournament website at https://cid.speitour.mx/english or visit https://elcidgolfandcountryclub.com/ to learn more about the best golf in Mazatlán. Become familiar with the categories of the game, dates, schedules and special requirements to participate.
Master the course:
If possible, practice and study the courses where the tournament will be held, in this case at El Cid Golf & Country Club. Familiarize yourself with each hole, the challenges and develop strategies to help you overcome them. The more you are familiar with the course, the better you will be able to plan your shots and game strategy.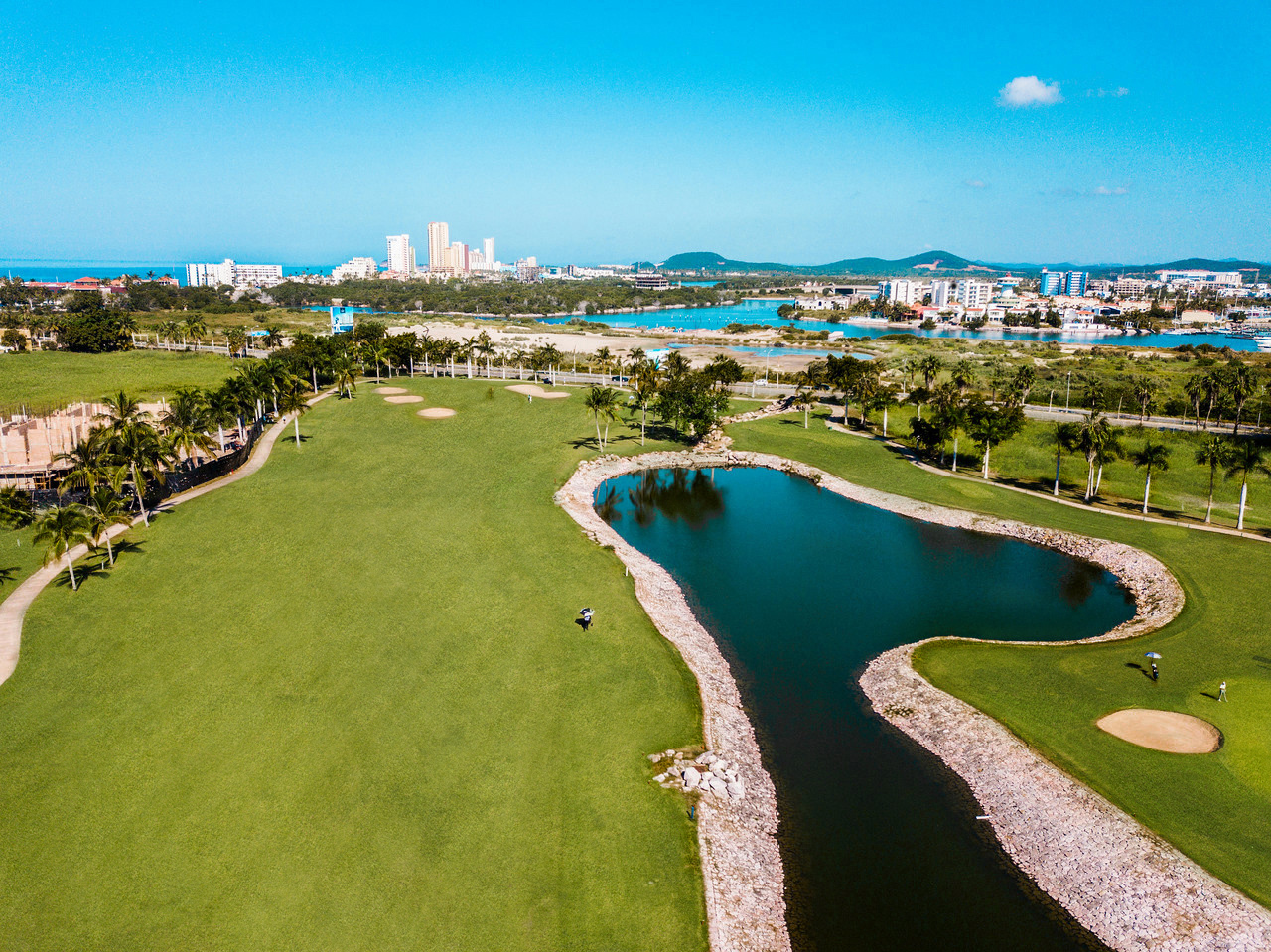 Sharpen your swing:
The swing is the most important part of a golf match. Invest time in perfecting your technique. Seek advice from a professional - you can call our Pro and schedule a private lesson!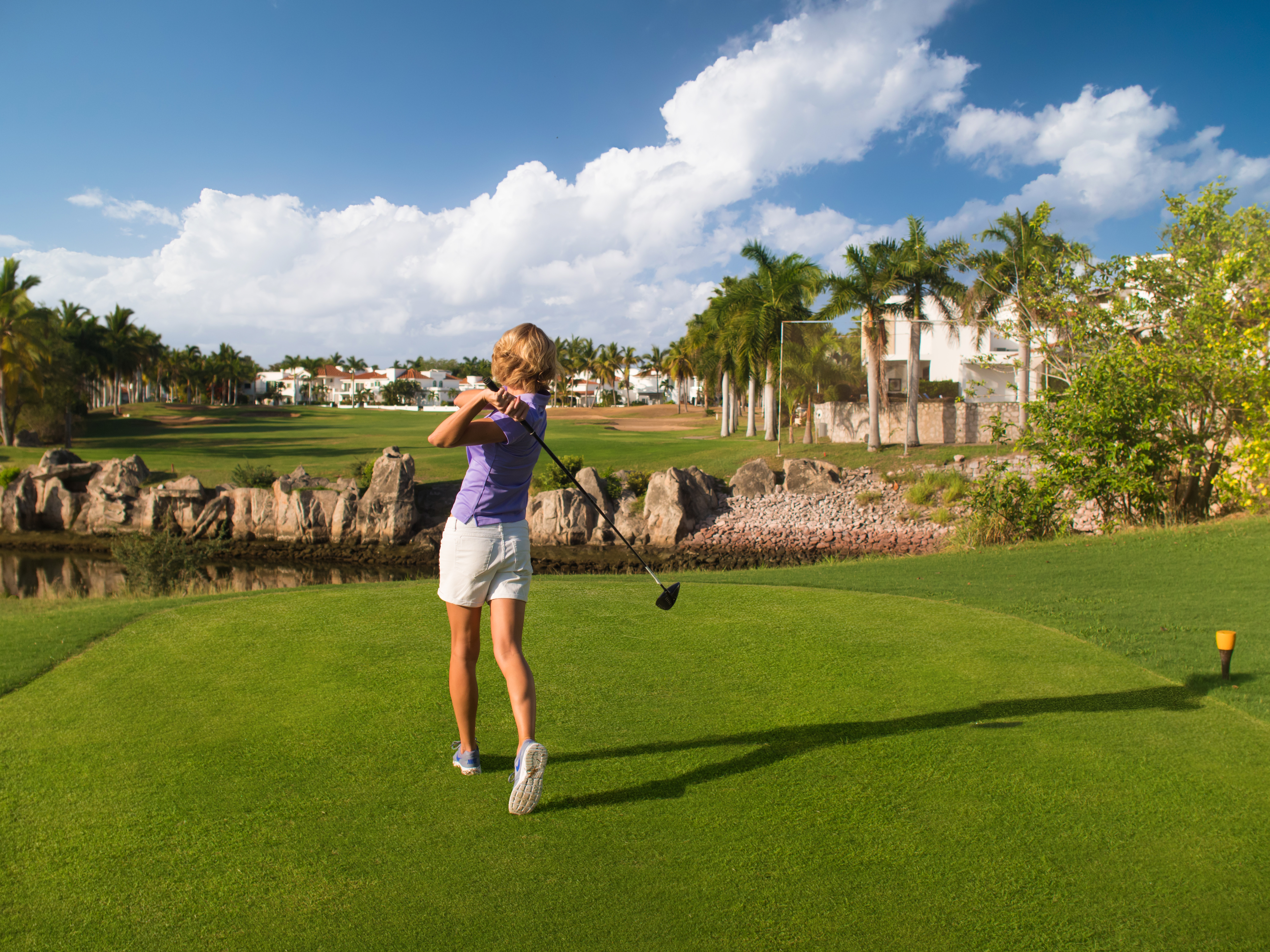 Focus on the Putt:
Don't forget to perfect your putt, chip and pitch. The short game is key to good golf results. Practice different distances and difficulties to learn and develop control and accuracy. This way you will have a competitive advantage in the tournament. It is important that you learn to read the slopes and adjust the strength of your stroke, this way you will be prepared for any conditions that may occur on the course.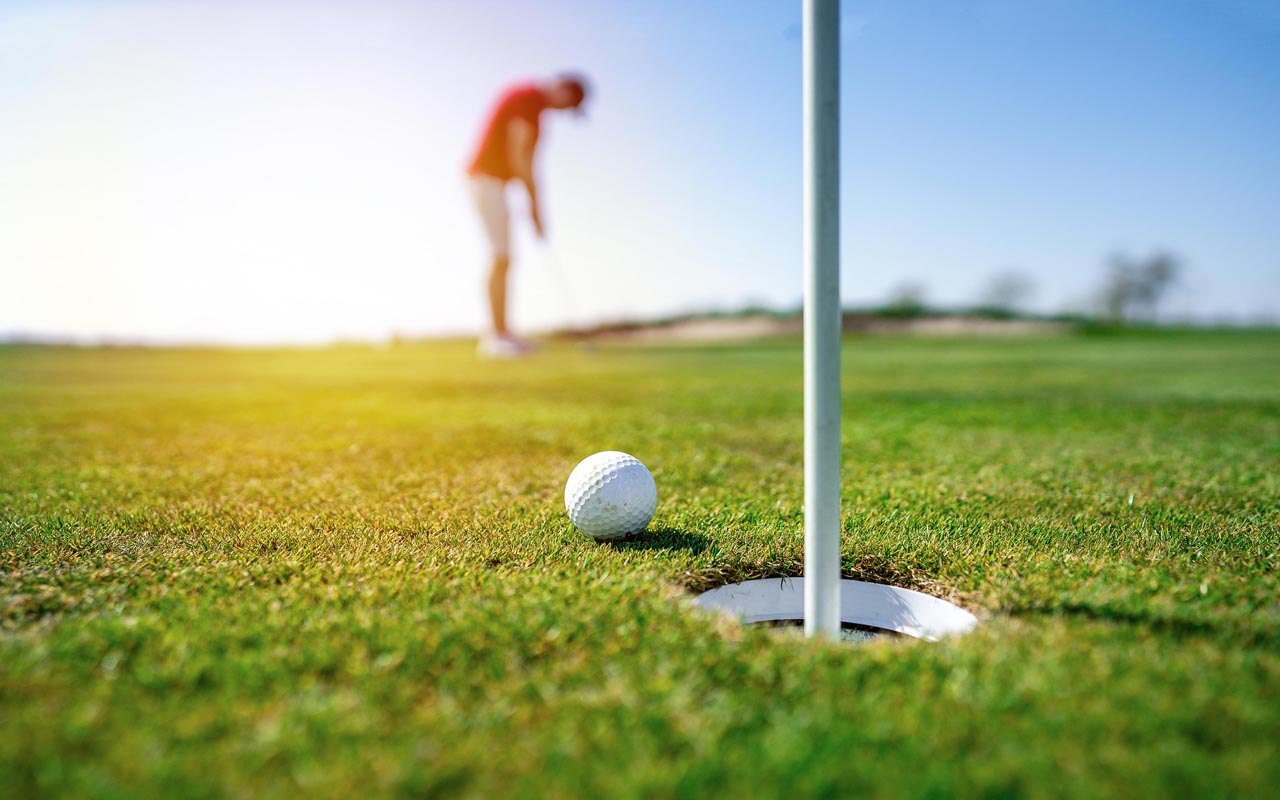 Take care of your mind and body:
Being in your best physical condition during the tournament is important, don't forget to have an exercise routine and a balanced diet. Staying calm and focused during a game is very important, as the tournament and the pressure can generate a bit of anxiety. Practice your breathing and concentration technique to relax before and during the game. Meditation is a good tool to keep your mind calm and positive, remember to focus on enjoying the sport and giving your best in every shot.
Enjoy the ceremony and social moments:
At El Cid Golf & Country Club we aim to give you the best playing experience, that's why in this representative tournament we prepare a series of events from start to finish, so players can enjoy the food, live music, and socialize with other players, where they share their experiences as well as some tips to improve your game. Keep in mind that it's not just about the competition - it's also about enjoying all that the El Cid Annual Golf Tournament has prepare for you.
The 49th El Cid Annual Golf Tournament is an amazing opportunity to test your skills and compete against top players. That's why it's important to prepare yourself physically and mentally. We hope you try these tips from our Golf Professional Rodolfo Martinez to help you succeed in the tournament. We look forward to seeing you November 6-12 on our courses at El Cid Golf & Country Club.
Take a look at how the 48th edition of the El Cid Annual Golf Tournament was lived.
Looking for a place to stay during the tournament? Choose one of our four hotels in Mazatlán and live an incredible Golf + Beach experience.
---
Other Articles you may like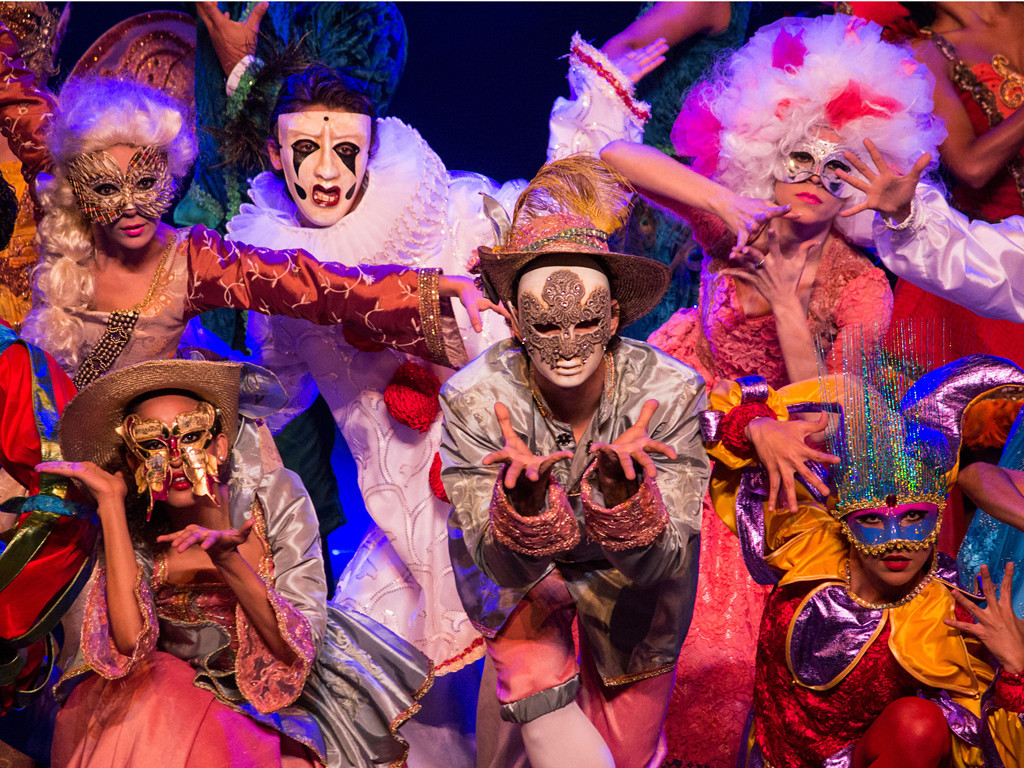 Why Mazatlán's Carnival is One Of the Best in the World
Carnival is around the corner for the beautiful city of Mazatlán, México. From February 27th to March 5th, local, residents and visitors will enjoy magical events during the seven day-festivity.
Read more