5 Perfect Days in the Riviera Maya
Jul 26, 2022
Traveling to the Riviera Maya is like a dream come true. Even though it will be one of the best vacations of your life, it's almost impossible to decide what activities to do. There are so many things to do and see in the Riviera Maya such as, going to the beach, exploring the mighty temples and ancient ruins of the Mayan civilization, swimming in magical cenotes, venturing into gastronomic experiences and still having time to relax and enjoy your luxury All-inclusive resort.
Many things that you won't know what to choose! But don't worry, we are here to help, in this blog we give some recommendations of activities, tours and restaurants so you won't have to worry about a single thing.
Have you packed yet? Here are some "Packing tips & tricks" that might be helpful when packing your suitcase.
Day 1: Welcome to the Riviera Maya
The adventure begins, the fatigue of traveling begins to fade and is replaced by the excitement of living adventures and creating new memories in this magical destination.
El Cid Resorts Riviera Maya complex is located only 25 minutes from the Cancun International Airport. We have an on-site tour company that besides offering excursions and tours, offers airport-hotel-airport transportation, contact Pronatours to schedule your transportation, be sure to remind your driver which hotel you will be staying at:
During your first day of the trip it's probably that will be tired after many hours of flight, and the first thing that crosses your mind is getting to your room and relaxing, especially on our mattresses that are a true delight, but the check-in at our resorts is at 3:00 pm, in case you are a very punctual person, or your flight has arrived earlier, use that time while you are waiting and start early to enjoy all of the amenities of the resort where you will be staying, you can enjoy all of the amenities of our three resorts in the Riviera Maya thanks to our Exchange Privilege program.
We recommend you to spend your first day at the resort. Get to know the amenities and activities we offer, you can ask for the daily activity program at the front desk.
By the way, there is no better way to start your trip than with one of our delicious cocktails in one of our bars:
If you are a guest of Ventus Ha' At Marina El Cid Spa & Beach Resort we recommend you visit our poolside Senses bar, where you can enjoy an impressive array of beers, cocktails and wine, while overlooking the pool and the colorful and diverse nature that this resort has to offer.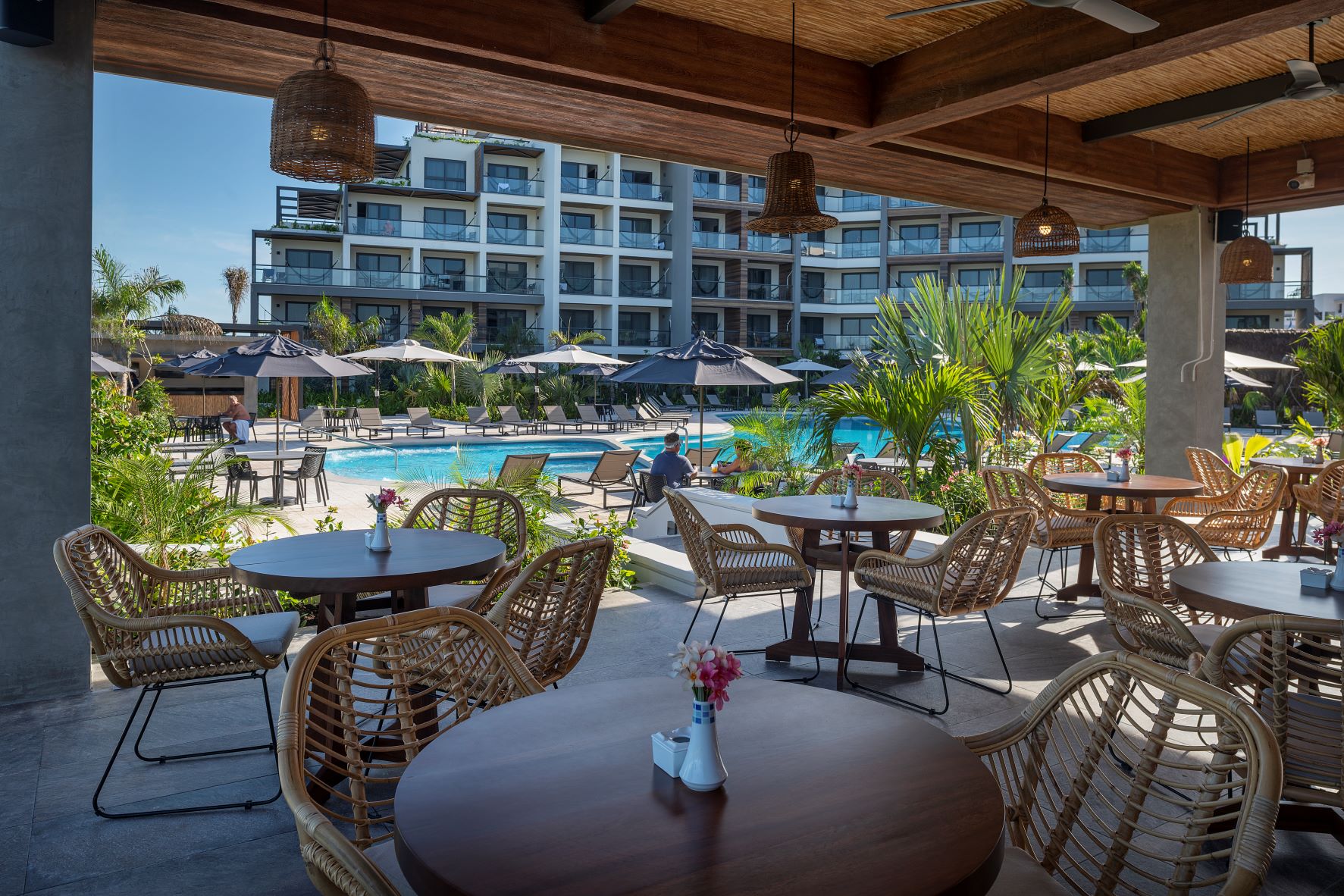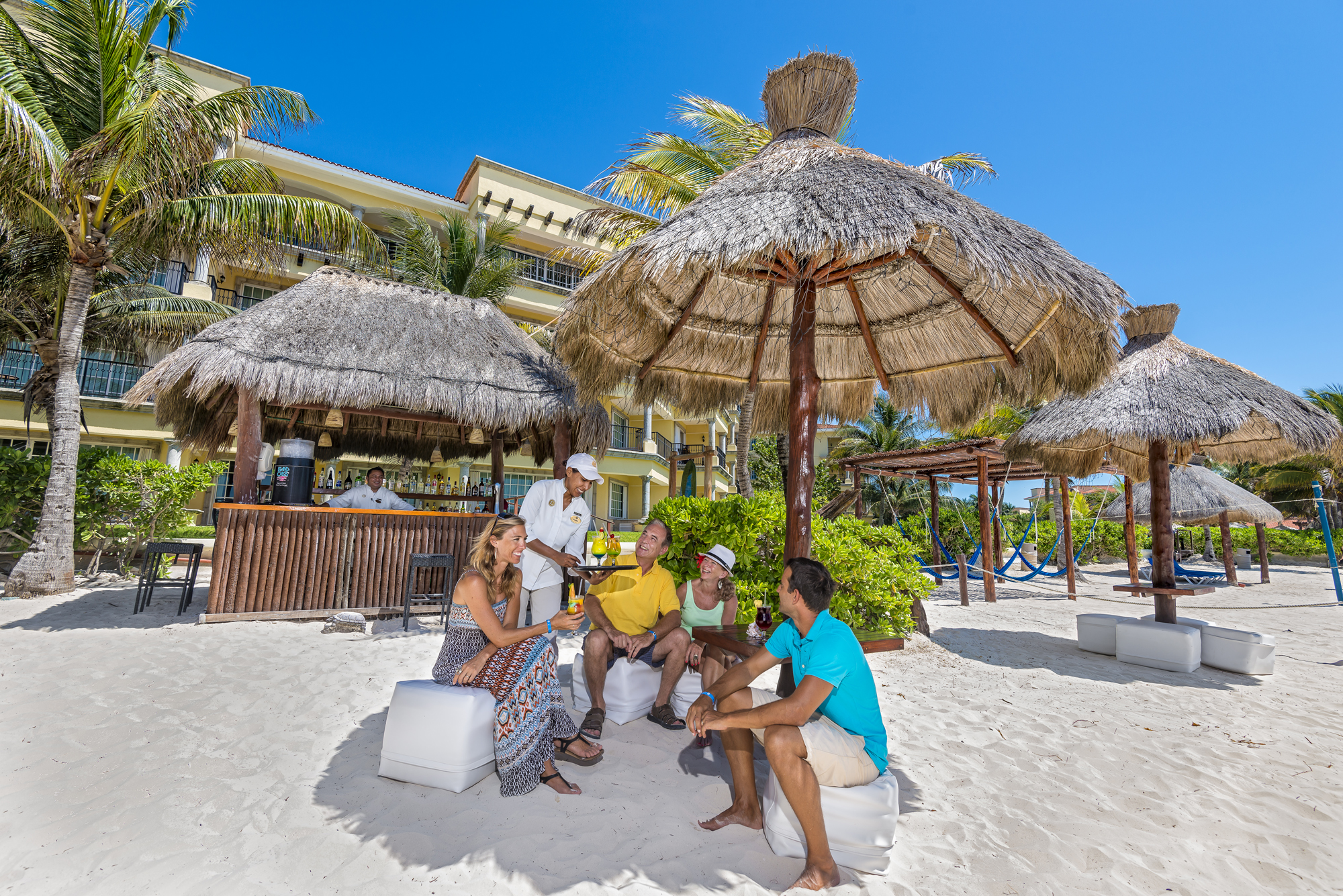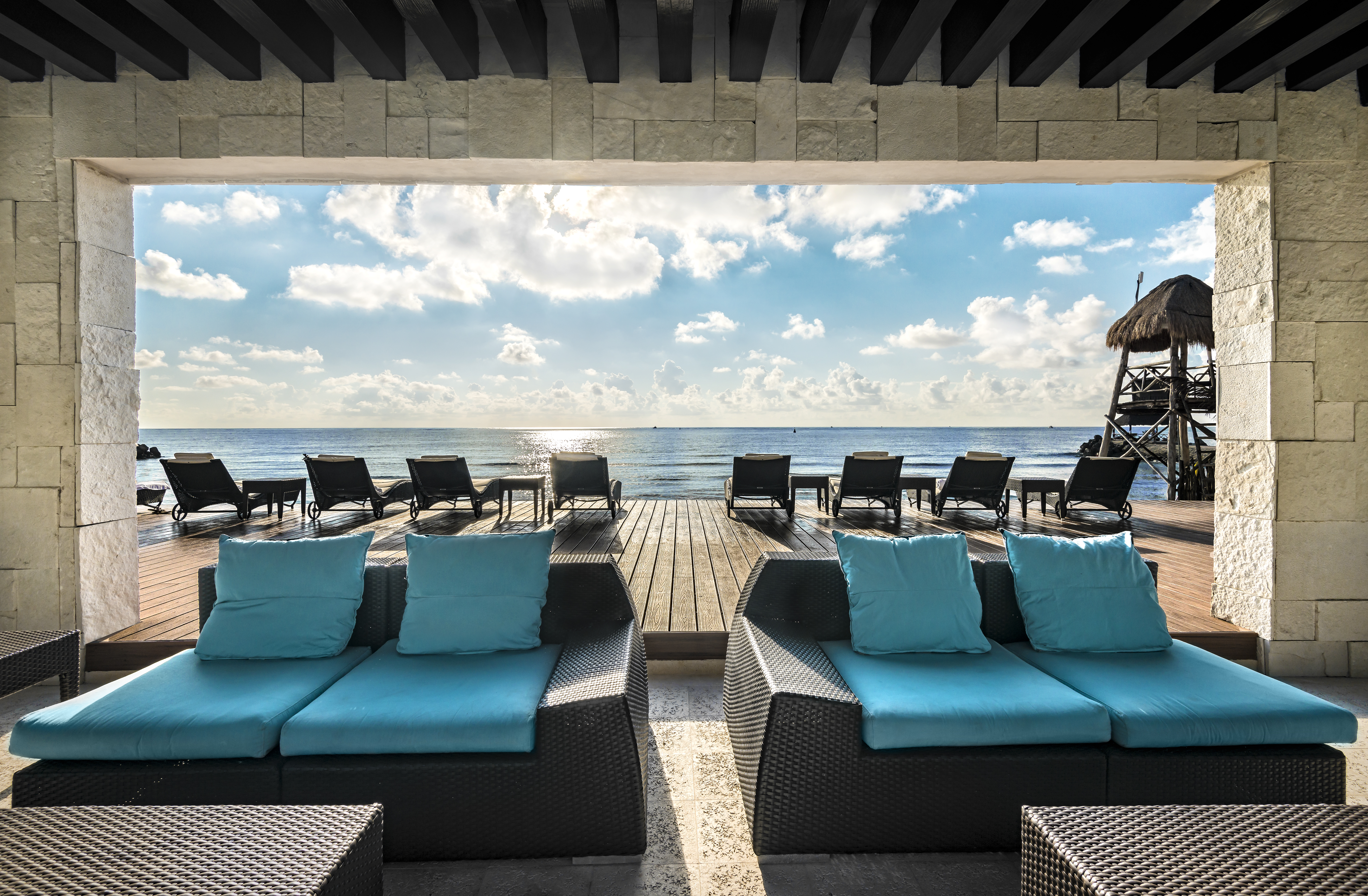 When it comes to food when traveling in a group, there are those who want seafood, others authentic mexican food, and more than one wants a little bit of everything. For this dilemma, we have a solution, visit Mercado de Dolores, where you can choose from seven different culinary options, from mexican to Israeli food.
After you've received your room, take a break and discover all the in-room amenities we have for you. After charging your batteries, choose among our six pools and three Jacuzzis at our three resorts to spend some time with your family, friends or your other half.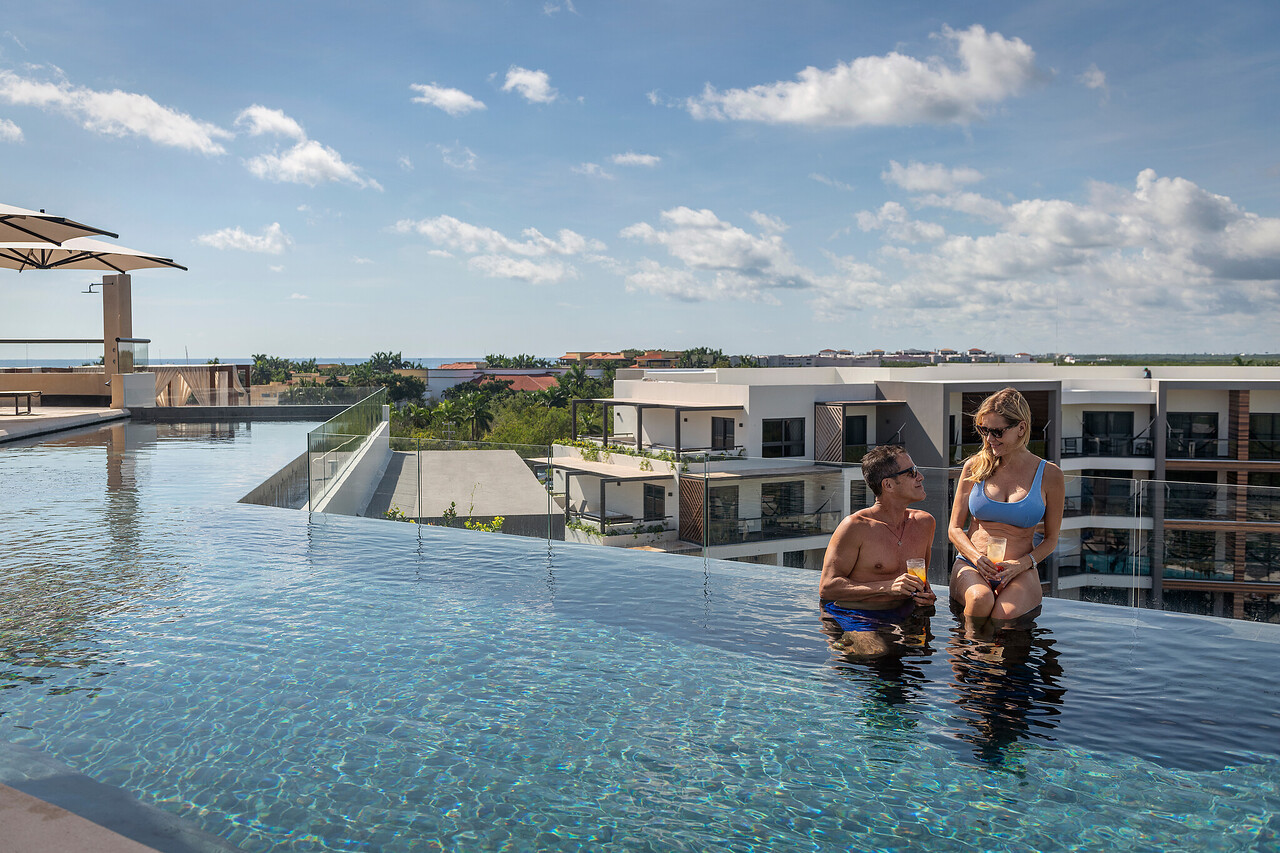 At night, discover the taste of México and enjoy traditional and authentic Mexican food, try some typical and popular mexican dishes. Make a reservation at Hacienda Arrecife restaurant and finish your first day with a tequila toast in the Riviera Maya.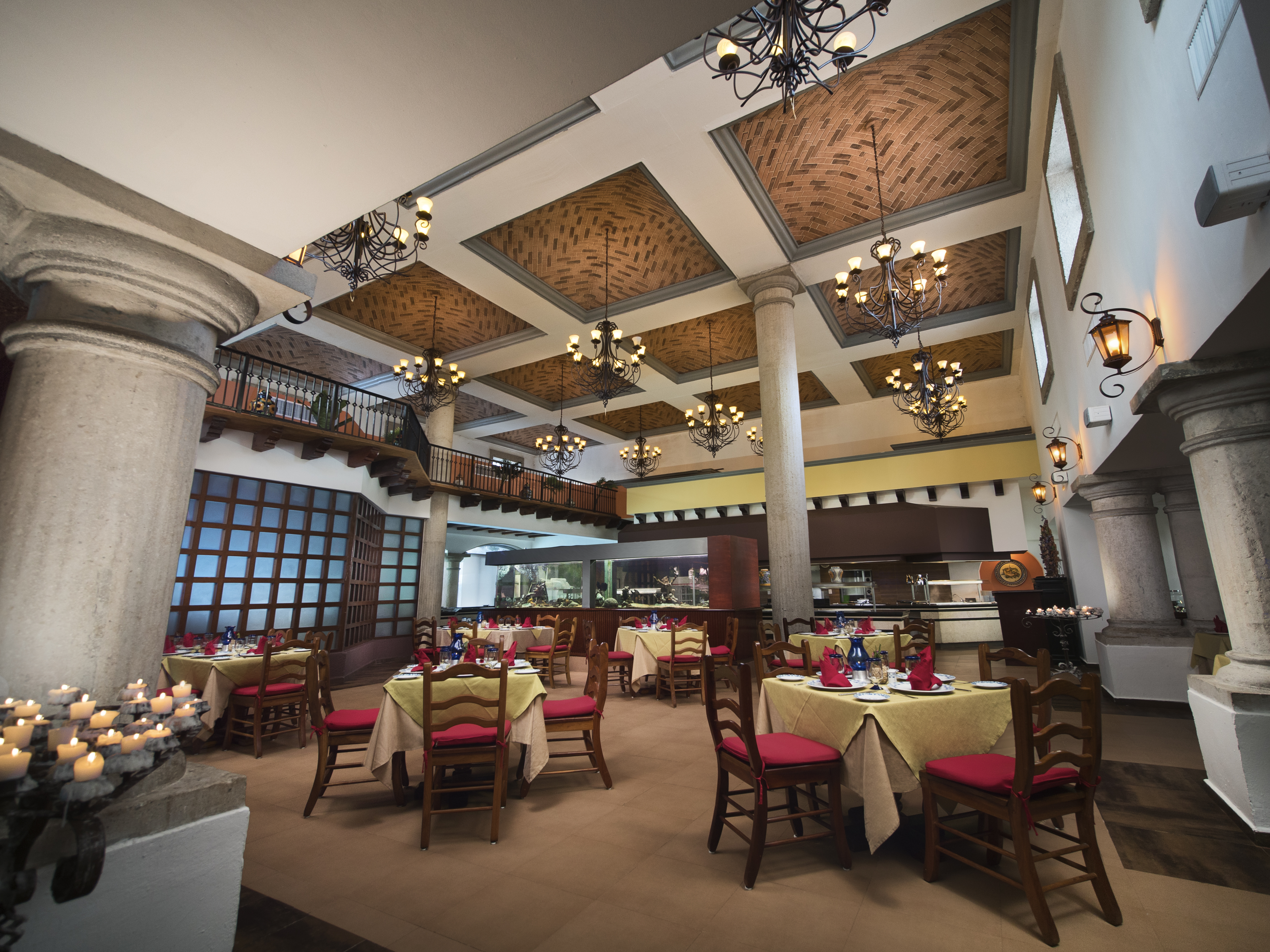 Day 2: The adventure begins
The best way to take advantage of your trip to the Riviera Maya is by exploring one of the most stunning places of the mexican Caribbean coast, where you can practice water sports like snorkeling and sailing, you can also explore on your own the most popular island in Cancún with our Isla Mujeres Luxury Sailing Tour.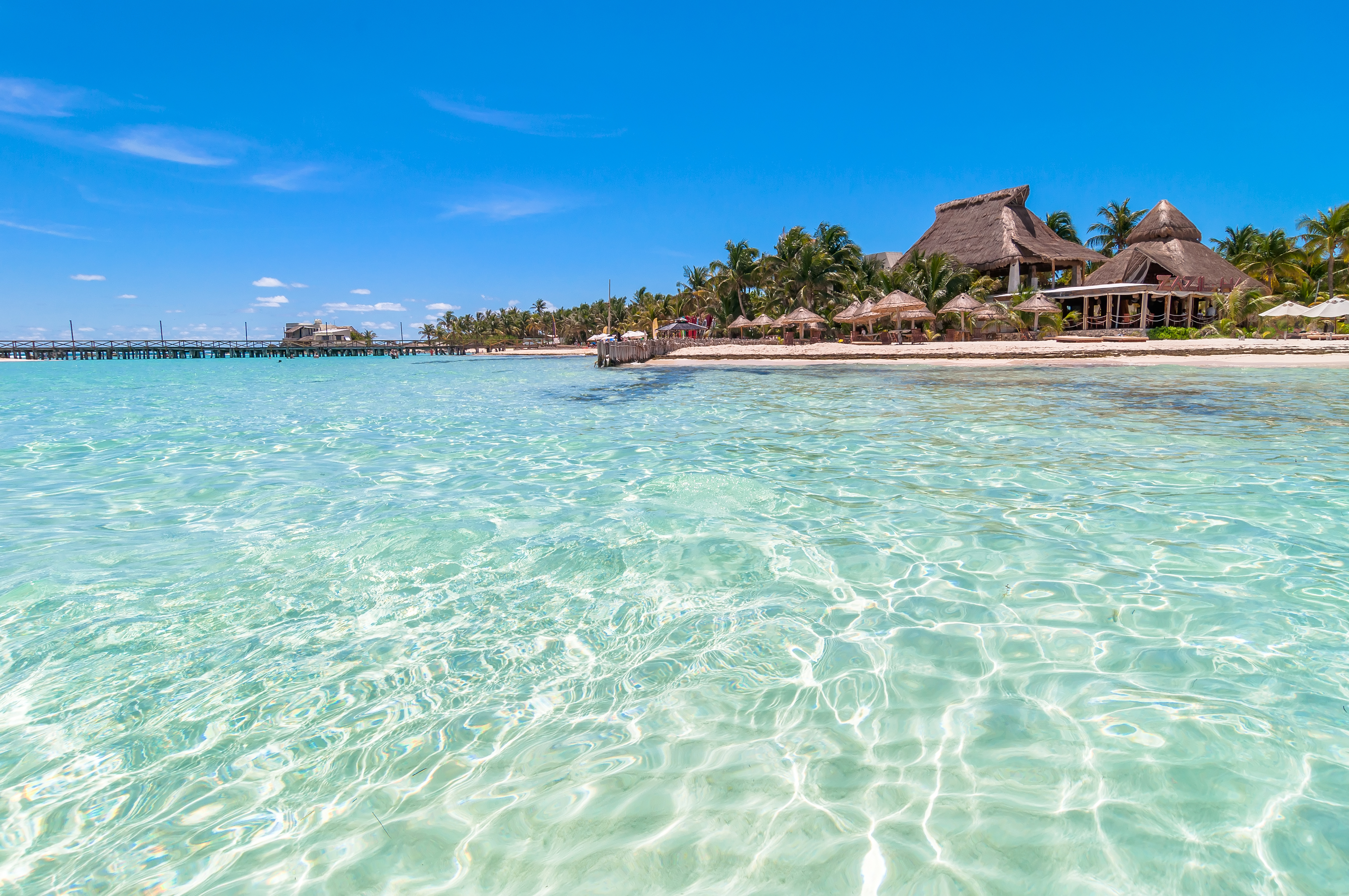 After your tour, taste the perfect combination of the delicious rustic and sophisticated cuisine at A'akat, our Ibero-American restaurant. Make some space for dinner while spending the afternoon at the beach in front of our resorts, you can choose activities from our activity program or you can just relax on a sunbed with delicious snacks and drinks from one of nearby bars.
At night, indulge in traditional Italian dishes or delicious pastas and wood-fired pizzas at Trattoria Di' Gulio at Hotel Marina.
Day 3: A trip to the past
Get ready for a day filled with history and adventures, visit the mystical and ancient Mayan city that lived its splendor before Chiche Itza with our Ek'Balam & Cenote Maya Tour, which as you may have already noted, you will also discover the majestic Cenote Maya. The tour also includes lunch, and you will have the opportunity to buy handicrafts and souvenirs. The tour starts early, we recommend you to wake up early and take advantage of our international buffet at La Alhambra restaurant.


Finish your fun-filled day with a culinary experience of authentic Asian fusion with seven varieties of Teppanyaki, sushi, Misshiru soup, sake and sweet delicacies at KOBO. In addition to enjoying our exquisite Asian cuisine, you will have incredible views of the beautiful mangrove swamp and an amazing fire show.
Day 4: Almost Gone
There' s nothing better than kicking off your day with a cup of coffee at Aromas Cafeteria, our coffee shop at Ventus At Marina. Wake up to the comforting smell of freshly ground coffee and tea infusions. For that special treat try our fresh baked bread, don't leave without trying our famous gelato.
At El Cid Resorts we have a wide variety of activities, but we recommend you to dive into an underwater world with our Snorkeling Tour in the world' second largest reef just a few minutes from our dock. The Puerto Morelos reef is famous for its diversity of marine life, lobsters, seahorses and even turtles will be the protagonists of this fantastic experience.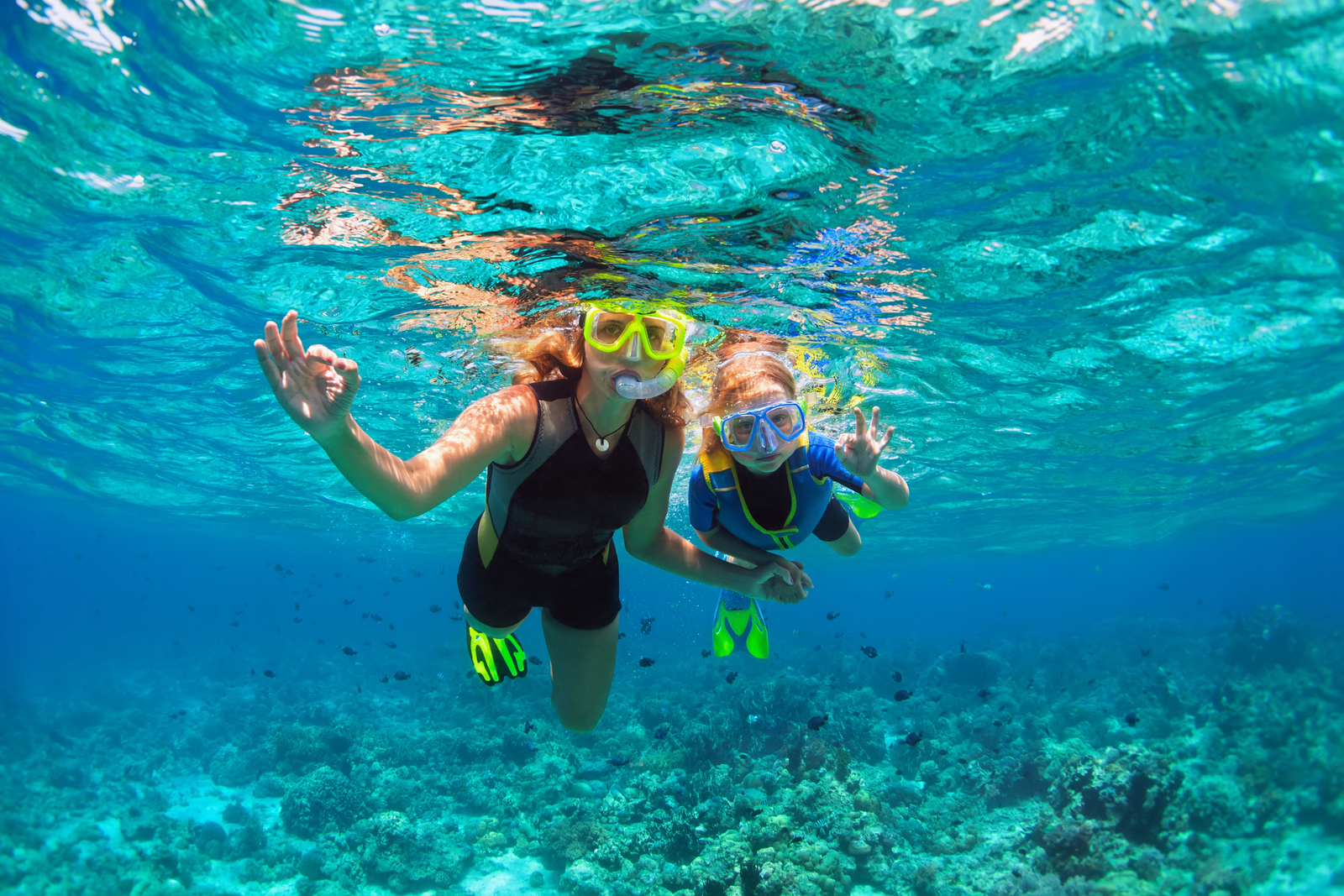 Refuel at La Alhambra restaurant, located at Hotel Marina El Cid Spa & Beach Resort, where we offer an international buffet with different themes and types of cuisine that will make you want to come over and over again.
Once you've recharged your battery, visit our adults-only rooftop bar, Rüf featuring an infinity pool, Balinese beds, private massage areas and breathtaking views of nature. Try our exotic Mayan-inspired mixology while enjoying DJ's live music.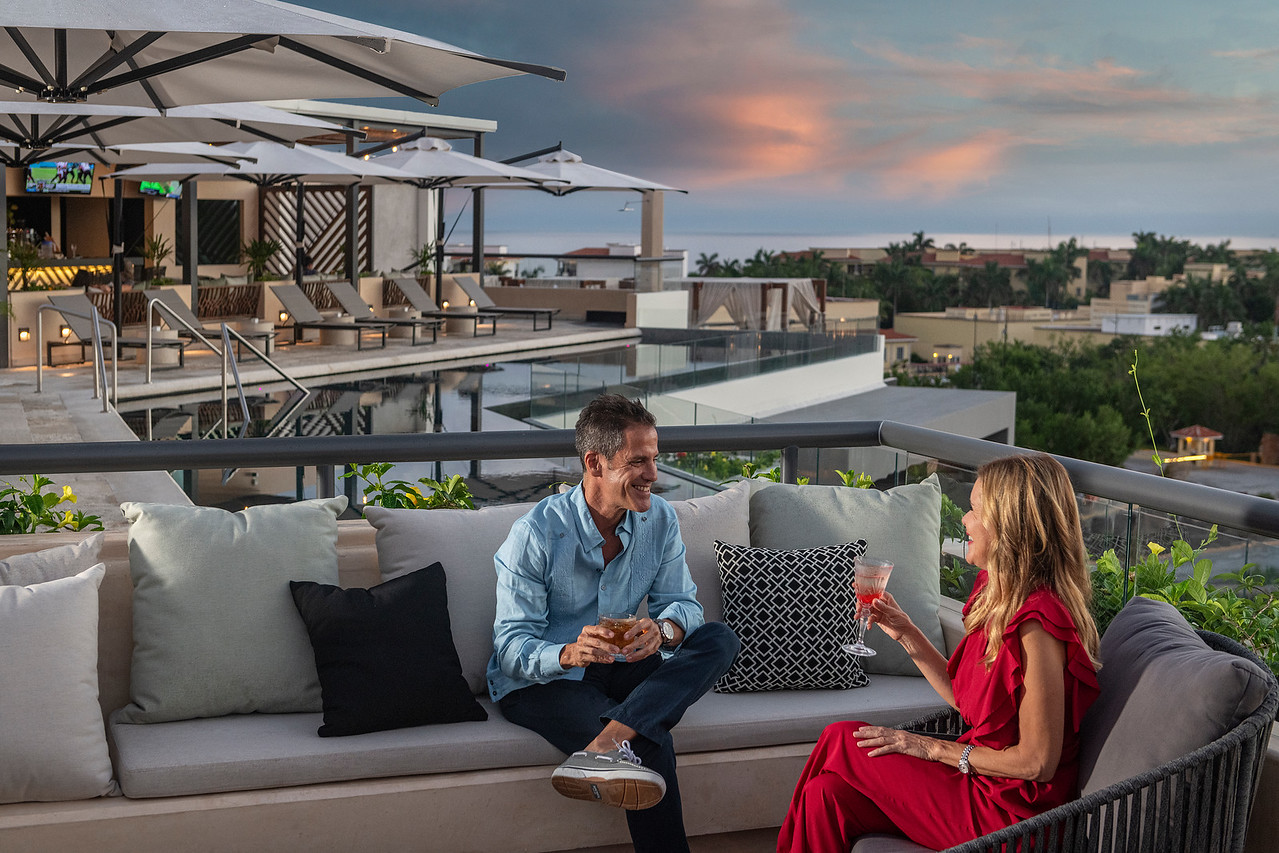 White, red or rosé, wine is always a great idea. Pick a delicious wine from our selection at Île de France, serve your wine with a French touch in the Riviera Maya with our fine a la carte menu.
Día 5: Closing with a high note!
Use your last day in the Riviera Maya to celebrate, rest and relax a little before returning home.
Explore the beautiful town of Puerto Morelos in a fun way, with our Bike Tour, discover the town, take pictures, and buy more souvenirs of your trip to take home. We want our guests to have a fun and special experience in this magical place of white sand and turquoise waters, that is why we include this tour as one of the amenities that our guests can enjoy at no additional cost.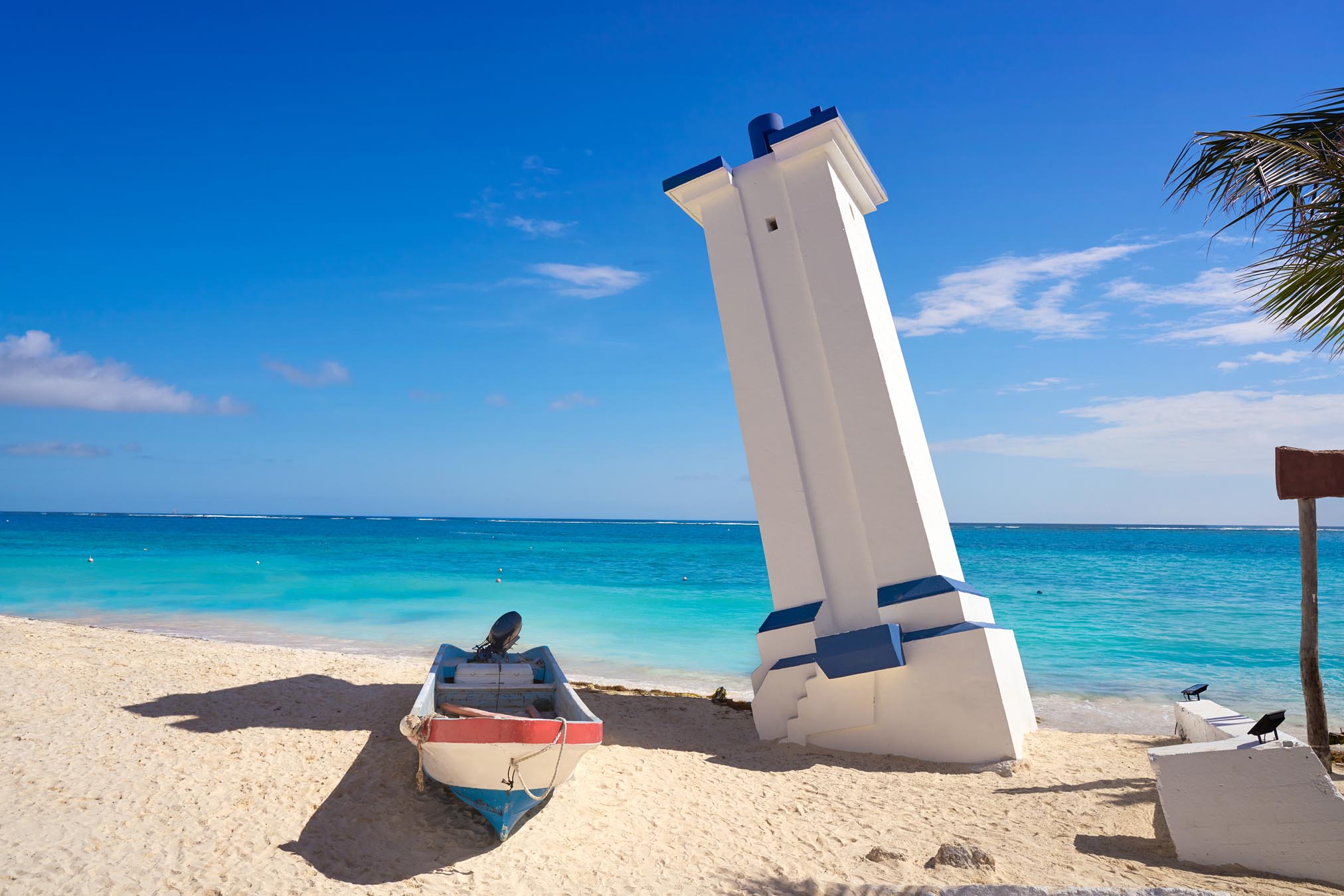 Kayaking, paddle boarding, volleyball and a couple cocktails? It's a great plan to relax and enjoy the beautiful white sand beaches in front of our luxurious resorts while making you hungry for an exquisite meal, we recommend you to come back and visit Mercado de Dolores, so you don't leave without trying everything we have for you:
Pizzeria Il Peccato (Italian)
Sea Place (Seafood)
Maíz (Mexican)
Wok Asian Cuisine (Asian)
Fresko (Healthy)
La Crêpe (Crepes)
Aromas (Coffee Shop)
After a few days of activities and physical activity, how about a beachfront private massage? Try Ts'aak, a wonderful aroma-therapeutic Mayan massage, designed to balance, detox, relax, revitalize body, mind and soul, combining a variety of mayan techniques.
To finish your day, celebrate with joy that you are alive and on vacation in the wonderful mexican Caribbean! Tequila for a toast, music for dancing and the delicious seasoning of the local food. Tune your voice to sing along with the mariachi, get ready to dance to the sound of the marimba and join the best Mexican party. Food, beverages, traditional crafts, beautiful landscapes, music and a Mexican party atmosphere can be found in our Xoximilco Tour, if you really want to live a very genuine Mexican experience book this tour with Pronatours.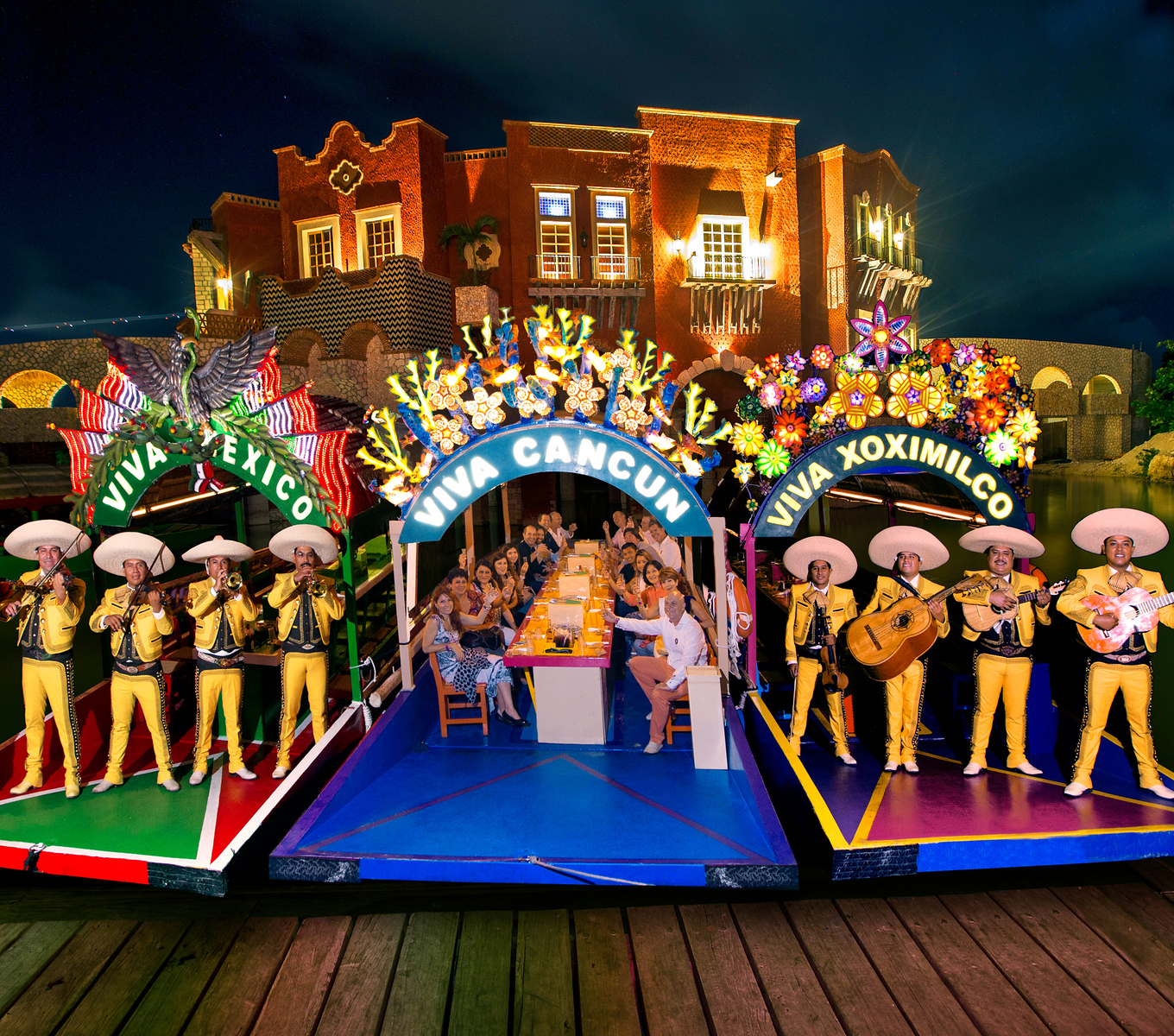 Don't say goodbye, instead say ¡hasta pronto!
We hope you visit us soon and use this blog to guide you on your trip to El Cid Resorts in the Riviera Maya.
---
Other Articles you may like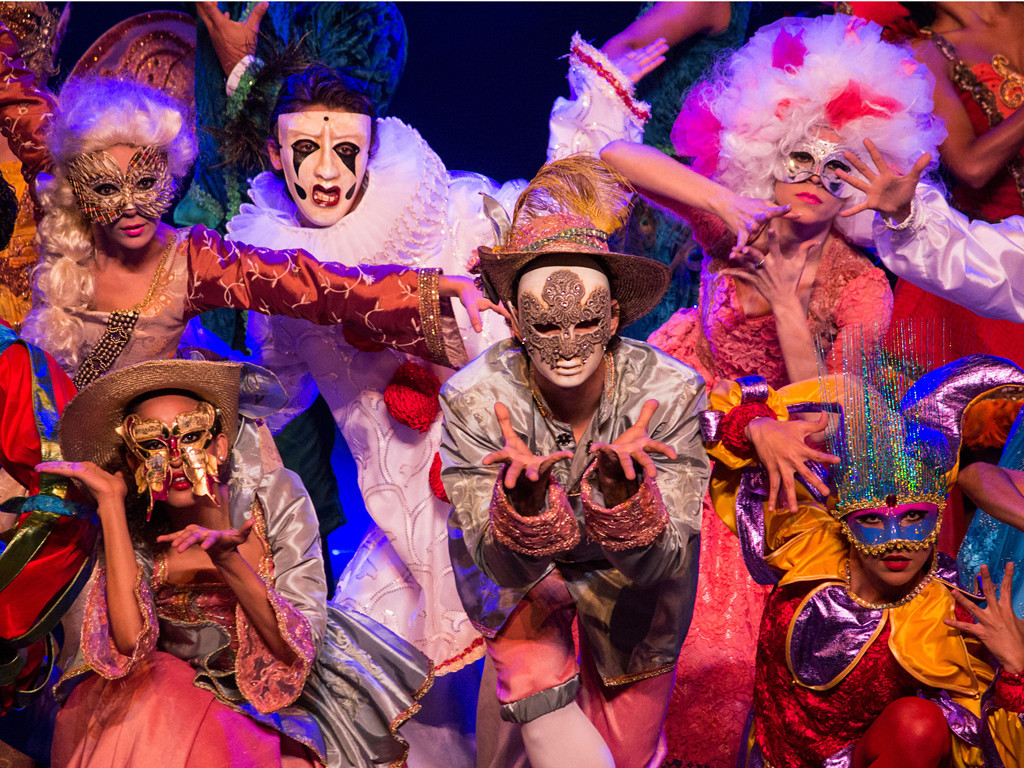 Why Mazatlán's Carnival is One Of the Best in the World
Carnival is around the corner for the beautiful city of Mazatlán, México. From February 27th to March 5th, local, residents and visitors will enjoy magical events during the seven day-festivity.
Read more