Irresistible Coconut Shrimp Recipe: A Tropical Delight!
Sep 2, 2023
If you're looking for a delicious and tropical appetizer that will transport your taste buds to a sunny paradise, look no further than this recipe for homemade coconut shrimp.
In this blog we would like to share you the recipe for one of our guests' favorite dishes, the Coconut Shrimp recipe, a delightful dish that perfectly captures the essence of the sun, the sea and the sandy beaches. Whether you want to impress your guests or your partner, or just want to satisfy that craving for the taste of the coast, this recipe will transport you to one of our All-inclusive hotels in México.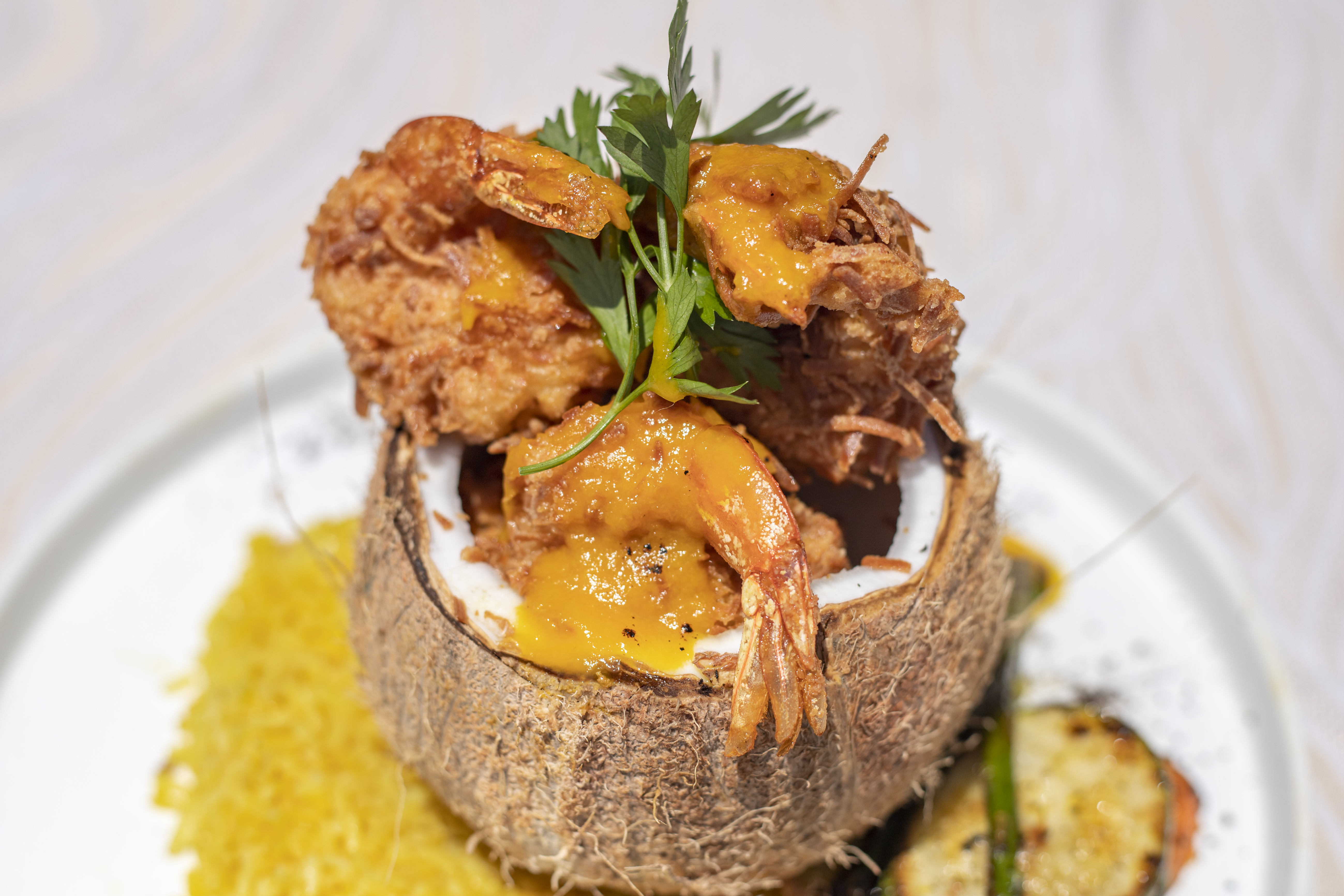 COCONUT SHRIMP
Preparation Time: 20 minutes
Serving Size: 8 people
Ingredients for Coconut Shrimp:
40 large shrimp
300 grams of shredded coconut
400 grams of flour
6 eggs
600 grams of mixed vegetables (carrots, pumpkin, broccoli)
800 grams of prepared rice
160 grams of fried sweet potato
A pinch of fried thyme
600 ml of oil (for frying)
100 ml of milk
Salt and paper to taste
Procedure:
Prepare three separate containers: one with flour, another with a mixture of egg and milk, and the last one with shredded coconut.

Season the shrimp with salt and pepper.

Dip each shrimp first in the flour, then in the egg and milk mixture, and finally in the shredded coconut, ensuring they are well coated.

Heat the oil to 180°C (356°F) in a deep frying pan.

Fry the coconut-breaded shrimp in the hot oil for about 5 minutes or until they are golden brown and crispy.

Remove the shrimp from the oil and place them on paper towels to remove excess oil.

They are now ready to serve!
MANGO AND JALAPEÑO SAUCE
Preparation Time: 10 minutes
Serving Size: 8 people
Ingredients:
10 ml of olive oil
10 grams of finely chopped red onion
40 grams of sugar
100 ml of rice vinegar
10 grams of finely chopped jalapeño pepper (adjust to your preferred level of spiciness)
5 grams of finely chopped fresh ginger
500 grams of ripe mango cubes
240 ml of water
Salt to taste
Procedure:
In a saucepan over low heat, melt the butter, and simultaneously sauté the red onion, ginger, and jalapeño pepper.

Add the mango cubes and sugar and cook until the sugar starts to caramelize. Increase the heat and bring it to a boil.

Add water and rice vinegar, allowing it to boil until the liquid reduces and thickens.

Season with salt to taste.

Remove from heat and blend the mixture until it becomes a smooth sauce.

Transfer the sauce to a container, and it's ready to serve.
Enjoy your Coconut Shrimp with Mango and Jalapeño Sauce, a taste of El Cid Resorts brought to your own kitchen!
This incredible Coconut Shrimp recipe was shared by our Executive Chef, Luis Pazos. We hope you enjoy bringing a taste of our tropical paradise into your own kitchen. Buen provecho!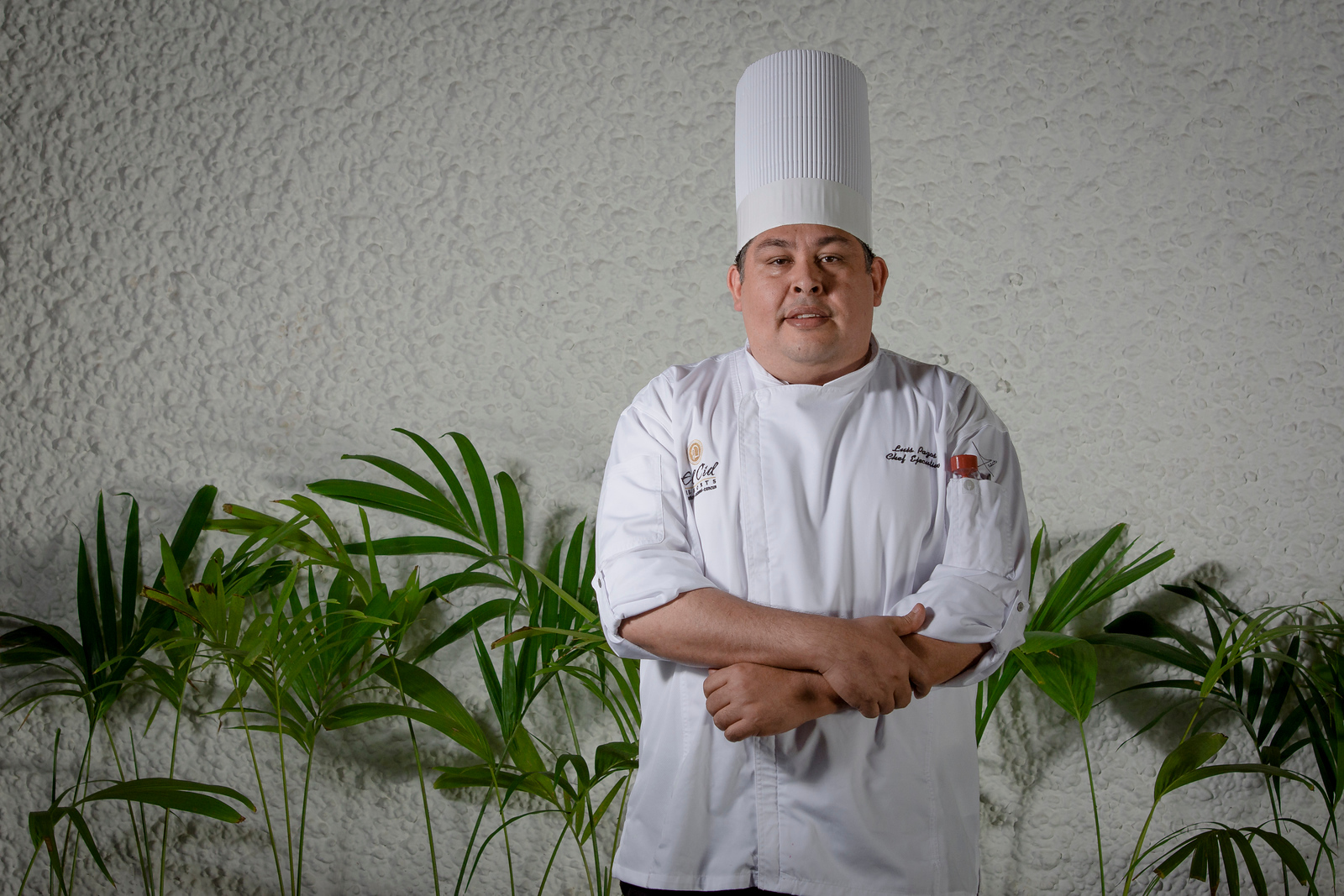 ---
Other Articles you may like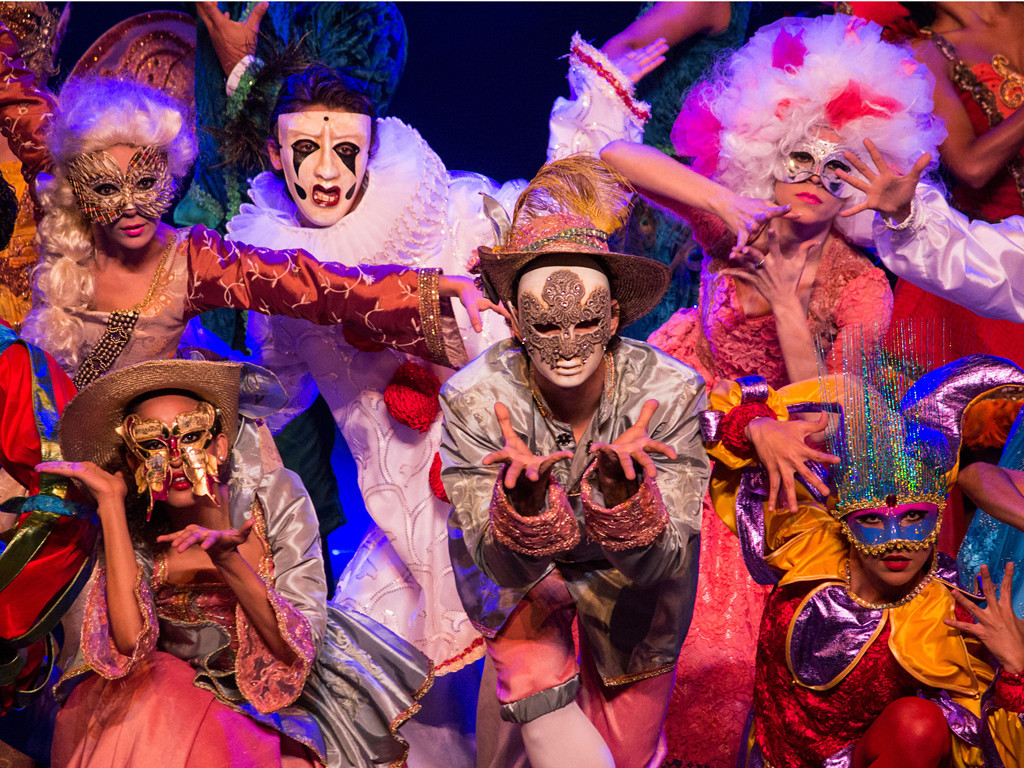 Why Mazatlán's Carnival is One Of the Best in the World
Carnival is around the corner for the beautiful city of Mazatlán, México. From February 27th to March 5th, local, residents and visitors will enjoy magical events during the seven day-festivity.
Read more