How to safely enjoy your trip to the Riviera Maya
Jun 25, 2020
Take a look at this guide, where you can find some useful tips on how to get the best of the Riviera Maya, from exciting tours around nature to delicious local flavors and one of the best spots for world-class sportfishing.
With the returning to "normal" after COVID-19 confinement for a few months, we are ready and eager to get out, travel, and explore.
Keep it local
We all know businesses around the world are having a hard time, as most of them had to close and, some others refused but had to make incredibly hard decisions like cutting some staff.
In the middle of all this uncertainty, small-local businesses are the most affected. Since they don't have enough resources to face these challenges, they are forced to close and, a lot of these businesses, won't be opening their doors again.
You can support them! Drop by some of the local restaurants when you visit the Riviera Maya, take some pictures and share your experience on Social Media, and encourage others to do the same!
Important to remember: You must always wear a facemask when entering a restaurant, shop, taking a tour, or going fishing.
Mangata
Smoothies & Juice Bar
Mangata is an excellent option if you are looking for a local, fresh, and cozy place to have a nice and light breakfast.

Tucked into some of the picturesque streets in Puerto Morelos, Mangata's staff is always happy and ready to welcome you with a big smile. They have fresh juice from seasonal local fruits every day, making colorful and healthy options for you. You can drink your fresh juice or smoothie along with some of the best pastries in town or, if you prefer, Mangata has fame for taking traditional breakfast dishes to another level.

This is a place you must visit if you want to feel the true Caribbean hospitality!
Facebook: https://www.facebook.com/pg/mangatapuertomorelos

Punta Corcho
Firewood cuisine
Chefs Daniel Ovadía and Salvador Orozco invite you to enjoy a wonderful experience of sea cooking on firewood, prepared with the freshest products, selected daily. In addition to an extensive menu of cocktails, mezcal, wine and Mexican craft beer, attentive and careful service but, above all, a magical place overlooking the boardwalk and the Central Park of Puerto Morelos.
Website: https://bullandtank.com/punta-corcho

Al Chimichurri
Steakhouse
Specialized in grilled beef steaks, this Uruguayan restaurant is a must on your list.
From the moment you walk in, the ambiance embraces you and transports you to another place; somewhere magical and relaxing.
Its beautiful patio is perfect for dinner, with trees and candles lighting the way. You can't miss their famous empanadas, and their filet mignon is to die for.
Facebook: https://www.facebook.com/pg/AlChimichurriMenu: https://www.facebook.com/pg/AlChimichurri/menu/?ref=page_internal
All these restaurants are open with limited capacity to 30% and all the necessary security measures for your safety.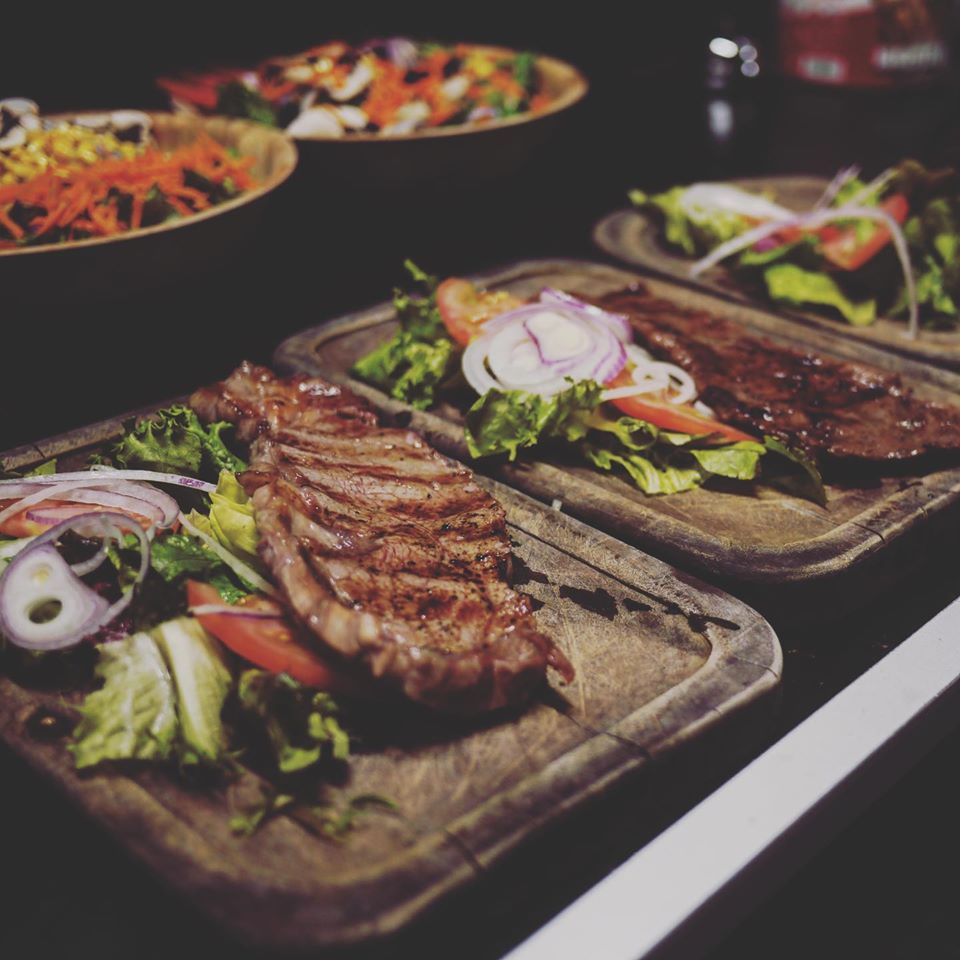 Here's the fun:
Pronatours
Our on-site tour operator company is up and ready to take you out and live the most amazing experiences ever.

From the most famous amusement park in the Riviera Maya with more than 50 attractions surrounded by beautiful jungle, underground rivers, and the Caribbean to local and more intimate experiences, Pronatours promises to really blow your mind.

Following strict hygiene and sanitization protocols, Pronatours follows our #AlwaysCommited Program, a rigorous list of guidelines and strict hygiene standards that guarantee a safe and fabulous experience.

El Cid Marinas
Our Marina is open and ready to welcome you with our #AlwaysCommited protocol program, a series of strict guidelines created along with Preverisk and Cristal, two of the most renowned companies in terms of health and risk prevention.
Our boats will have a maximum capacity, depending on the size of the vessel, which will continuously be cleaned and disinfected. Physical distance will be practiced at every moment, whether inland or oversea. We will make sure our staff is perfectly healthy by taking their temperature daily and checking for any possible symptoms.
Check our Sport Fishing options: https://elcidmarinas.com/destination/destination-cancun-riviera-maya/sportfishing/

Expect some crowds outside
Even though physical distancing is put into practice at El Cid Resorts, with travel restrictions being lifted and a lot of people wanting to get outside, you'll encounter some crowds wherever you go.
But this doesn't mean you should avoid going out at all.
Instead, try to plan ahead of the spots or places you want to go and learn at what time these places are less crowded. Planning with time will help you feel more confident, save you time, and facilitate your activities.
Limited staff/service
Regardless of what place you want to visit, you might encounter restaurants that have fewer waiters and less number of tables for service. You can also run into shops with a smaller crew and, as our example of the restaurant, this will affect the waiting time.
Be patient, knowing that we are all cooperating, trying to do our best possible, finding our place between all the post-COVID-19 madness.
Pack what you need… and more
Remember that, in addition to what you usually pack when you travel, this time you will need some protection to keep germs and other things away:
Face masks
Hand sanitizer
Disinfectant wipes
Gloves (optional)
Tips
If you're going on a tour with a group of people, keep your physical distance without being rude. If you're doing a bicycle tour, hiking, or just walking, consider a safe distance as well: the 6-feet-distance-rule applies everywhere.
And, above all, use common sense. Always be sure of what you are doing, where, and when.
---
Other Articles you may like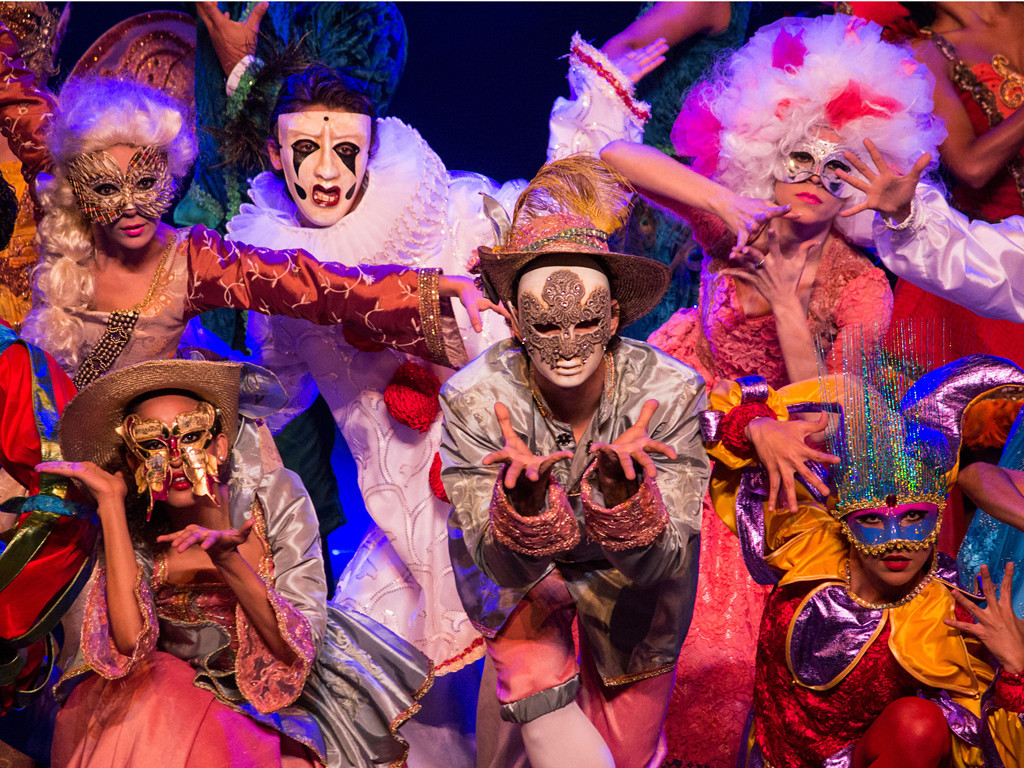 Why Mazatlán's Carnival is One Of the Best in the World
Carnival is around the corner for the beautiful city of Mazatlán, México. From February 27th to March 5th, local, residents and visitors will enjoy magical events during the seven day-festivity.
Read more